DEVELOPING CONFIDENT AND COMPASSIONATE YOUNG WOMEN
Our faith-filled learning environment supports the academic, spiritual and personal growth of our students.
LEARN MORE
Our Story
Serving girls in the wider Blacktown community since 1965, Nagle College is a vibrant, multicultural 7-12 school committed to the education of the whole person.
Our school is a welcoming, safe and innovative learning community for local students and their families. Enrolling at Nagle is a chance for your family to be part of our story too! More...
Principal's welcome
We are a Catholic learning community where each member is encouraged to be a life long learner. We believe each of us has the capacity to learn, and parents, students and staff work together to achieve learning outcomes for all students. More...
Enrolling now
We warmly welcome new families to join our school community. Enquiries and enrolment applications for all grades are welcome any time of the year, although the main enrolment period is between March and May in the year before your child will start at our school.
Our Story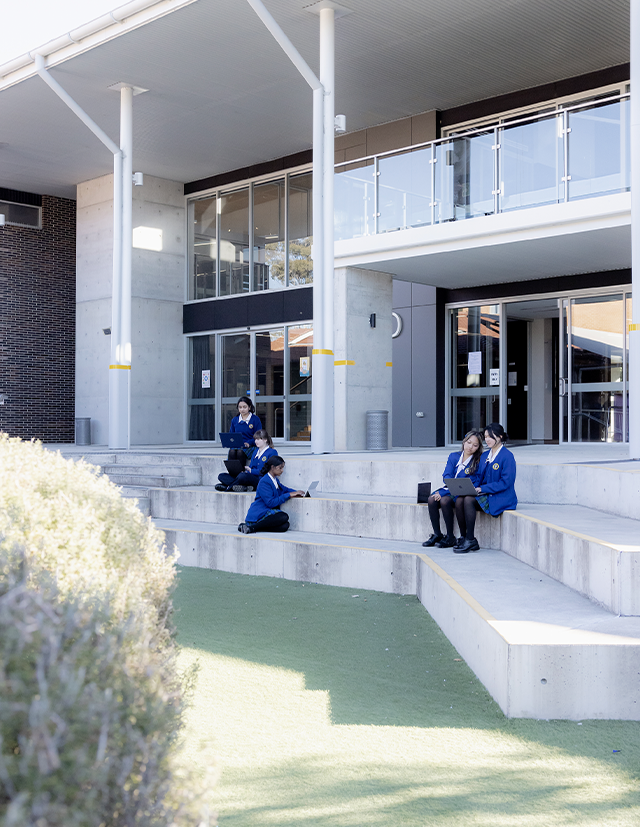 Virtual School Tour
Our virtual tour is a great way to see our school's learning spaces and facilities at your convenience.
Virtual School Tour