Our Story
Transforming the learning of each student every day.
In Deed Not Word
Nagle is proud to be part of Catholic Schools Parramatta Diocese's system of 80 Catholic primary and secondary schools operating across Western Sydney and the Blue Mountains providing more than 43,500 students with a high-quality, low fee Catholic education.
At Nagle Catholic School we draw our strength from the spirit of Nano Nagle, to care for the individual, and to provide a positive learning environment. Our students are challenged to give compassionately, confidently and critically, to bring about the transformation of our society.
In Deed Not Word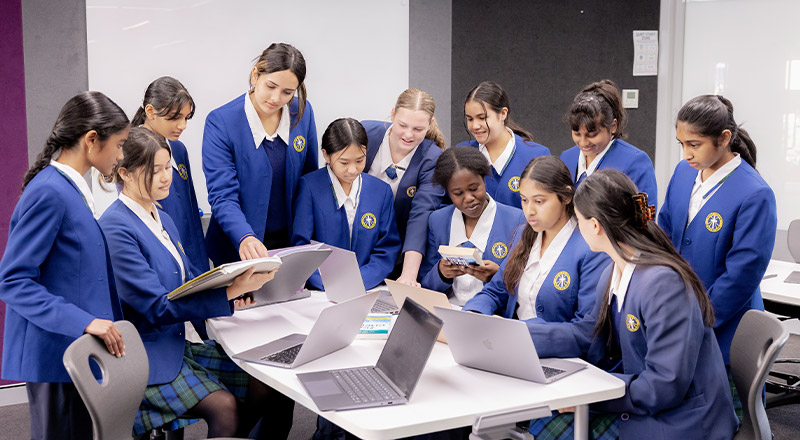 As a Catholic community inspired by Nano Nagle we recognise and promote the dignity of each human person through the Gospel values of: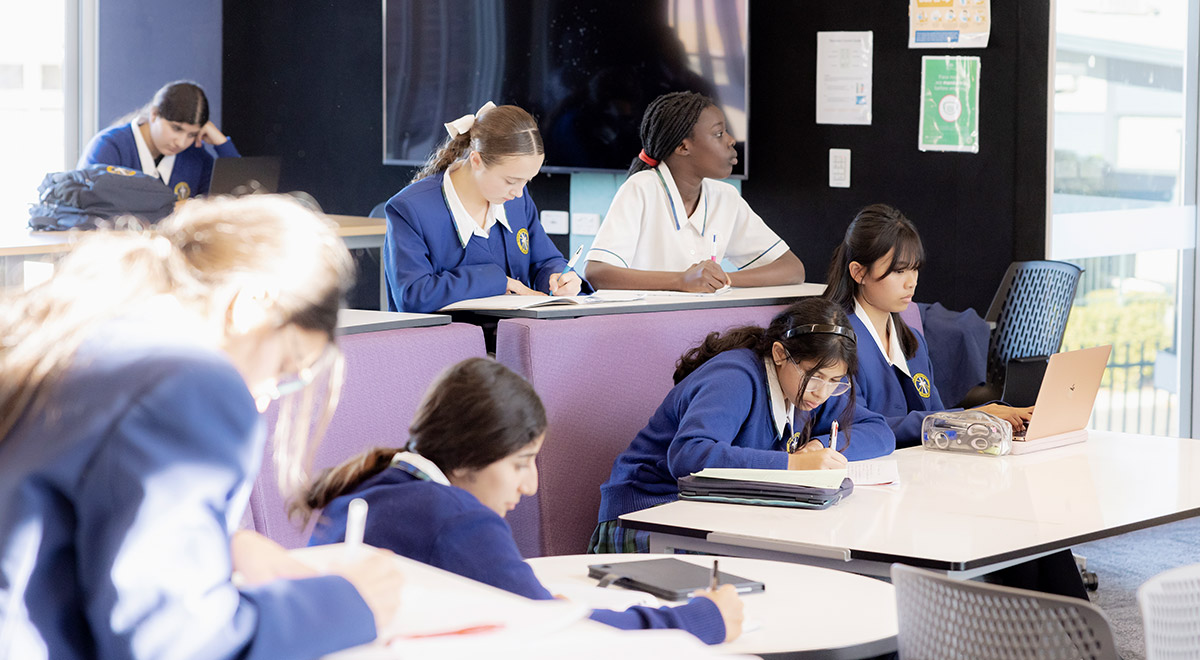 "The teachers are reliable, understanding, helpful and caring and they do a good job of teaching and providing good resources."
Harikat, Chanelle and Maryam (Yr 9 Students)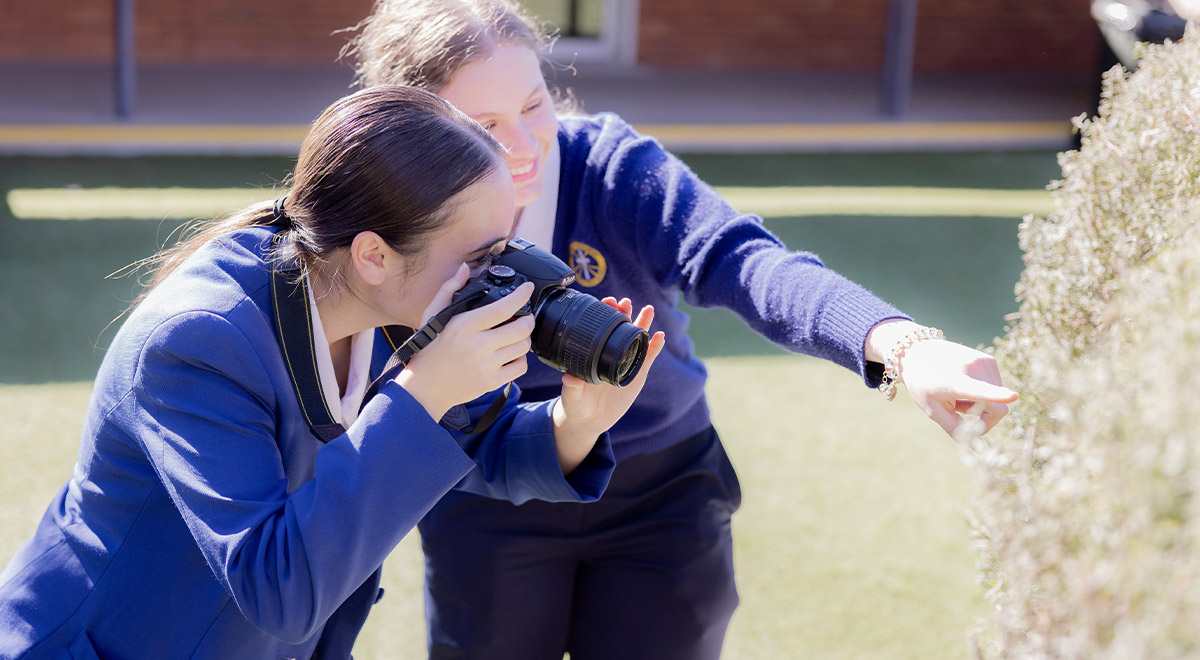 "A supportive environment has been built amongst the students which has allowed us to freely express our thoughts, feelings and opinions."
Isabelle, Anne-Marie, Valerie and Adut (Students)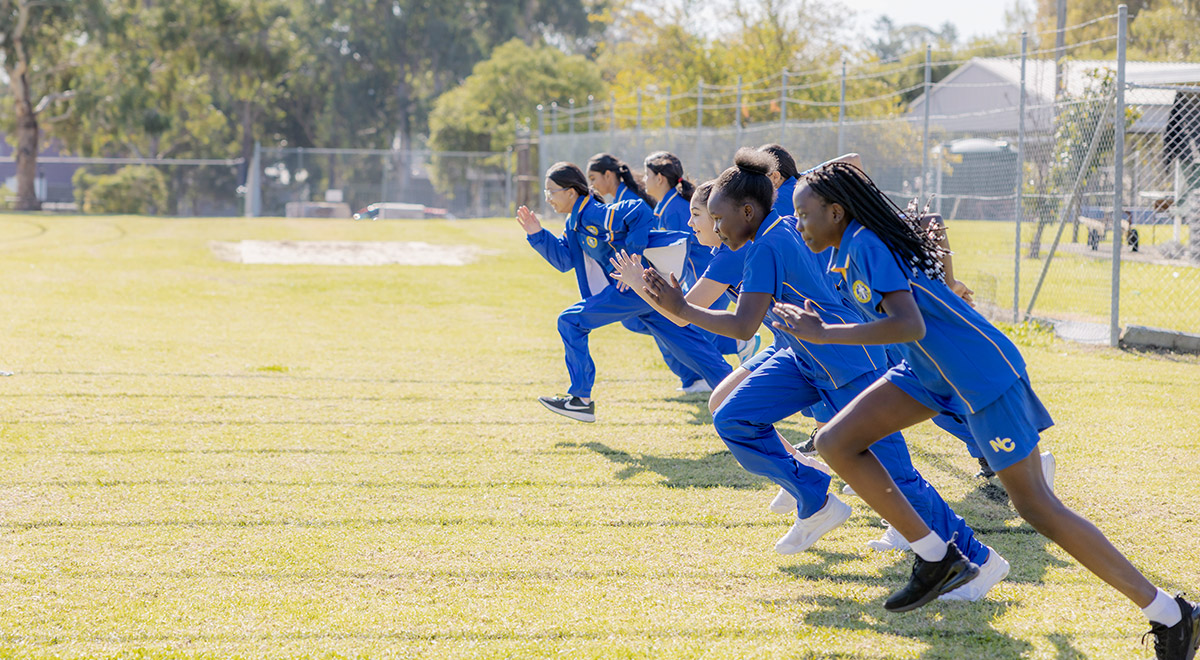 "The community - students and teachers - are kind, truthful and understanding. I have lots of good friends at Nagle."
Melanie (Yr 7 Student)
Our School Crest
The Nagle College crest features the school's colours. The white cross calls us to reflect on the Gospel message of love, forgiveness and sacrifice. The yellow light beams represent the light that emanated from the lantern that our namesake, Nano Nagle carried through the streets of 18th-century Cork, Ireland as she looked for poor children to help. At the bottom of the crest is the school's motto, 'In Deed Not Word'. The motto was the Nagle family motto and captures the College's strong focus on service.
Our School Crest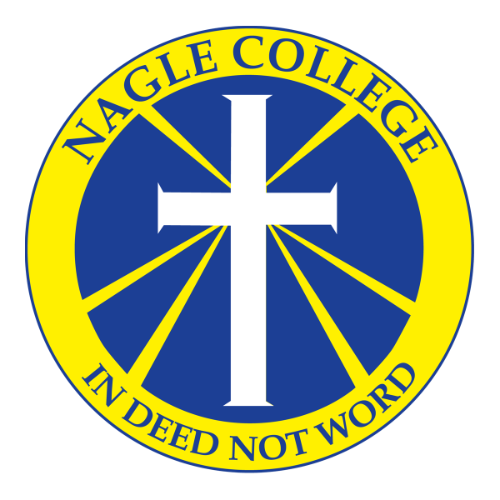 Rich in Traditions and Experience
Spanning almost 60 years, Nagle College has played a vital role in the education of young women in the Blacktown area. Over this time we have seen many changes and are proud of all that we have accomplished. We enjoy sharing our story with our school and wider community.
Rich in Traditions and Experience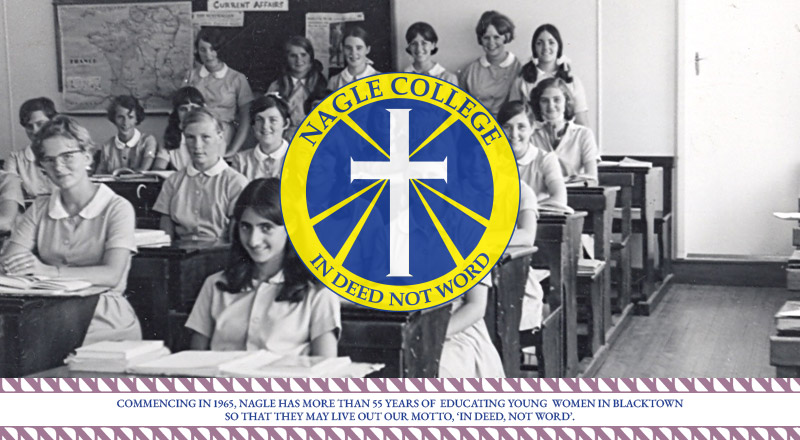 The Nagle Ex-Students Network aims to connect previous and current Nagle College Girls. If you wish to become an alumni member contact us today or fill out the information form.
Please state your name (and maiden name if applicable), as well the years that you attended Nagle College.
Nagle has a number of policies and procedures that govern various aspects of our school life.
Providing parents, carers and the wider community with information about various aspects of school performance and development.
We invite you to join our vibrant learning community
Contact us today to find out how to enrol.