The Uniform Shop is open
Tuesdays and Thursdays 8.30am - 11.30am
Orders can be placed online through School Locker.
SCHOOL LOCKER CONTACT DETAILS
p (02) 8796 2100
e NagleC@theschoollocker.com.au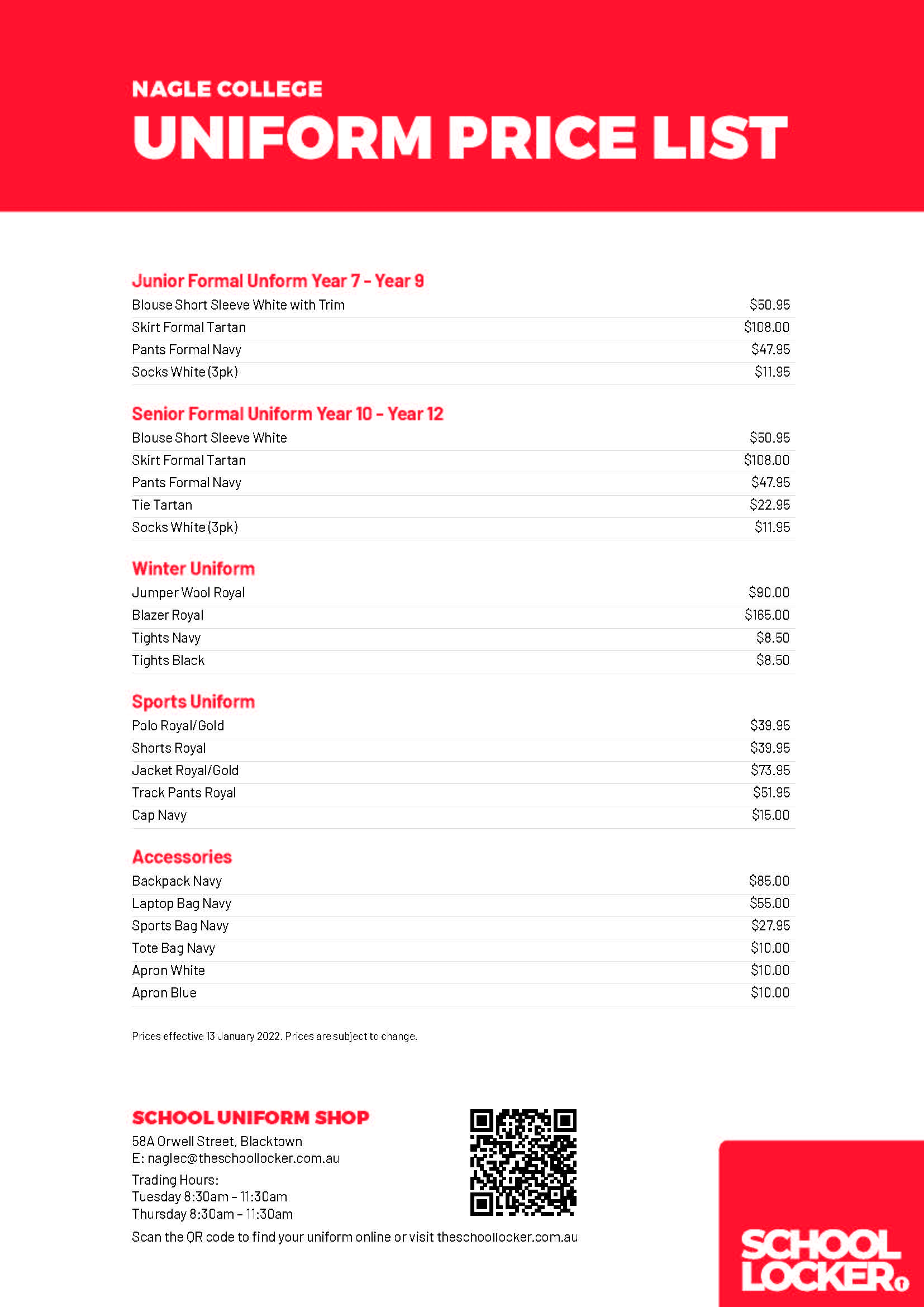 ---
How to Order
The Nagle Catholic College uniform range is available online at our School Locker page.
The School Locker accepts cash, EFTPOS, Visa, MasterCard, Latitude finance, interest free and American Express. From the website you may choose to have your order shipped to you, or you may collect your order from the College Uniform Shop.
Order Online
---
Uniform Overview