Find out how to enrol into one of the best secondary schools in Sydney.
Nagle College provides a continuous Catholic education for girls from Year 7 to Year 12, and is part of a system of schools within the Catholic Schools Parramatta Diocese (CSPD). CSPD establishes the enrolment policy for all diocesan Catholic schools.
We are accepting enrolments for students eligible to commence Year 7 next year. Enrolments open in mid-March each year, for Year 6 students seeking enrolment into Year 7 the following year.
Enrolment enquiries are also welcome for students in other year groups, pending availability.
Below you will find general information for enrolment in the College from Years 7 to 12, as well as information regarding the application process.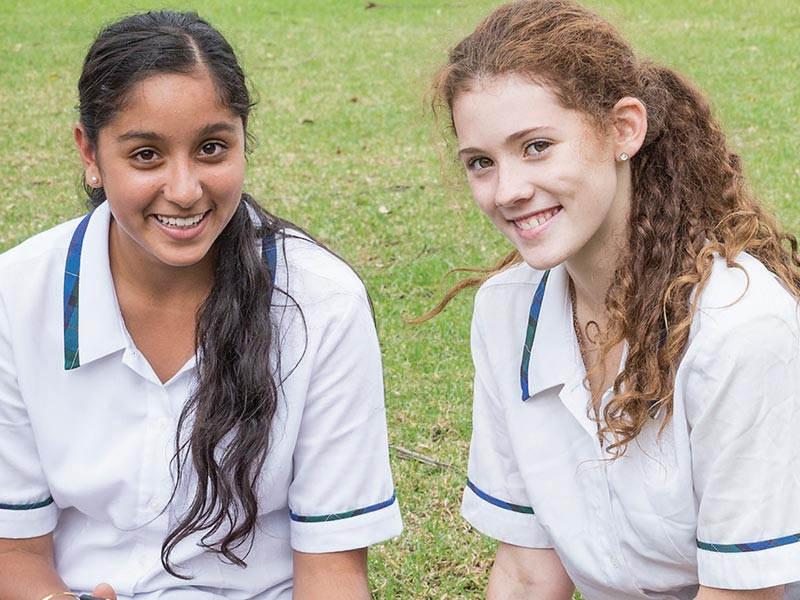 Enrolment Procedure
You're welcome to enrol now by following the steps below
Step 1:

Review the enrolment instructions

Before completing the enrolment application form, please read the Enrolment Instructions and Checklist for relevant supporting documents.

Enrolment packages containing the Enrolment Instructions and Application Forms are also available from the school office.

Step 2:

Enrolment Application

Complete and submit the following Forms:

The completed enrolment application, together with all requested supporting documentation, must be submitted in person to our College office.

Please be aware that we are unable to accept or process incomplete applications and that submitting an application does not guarantee automatic placement.

For all Year 7, enrolling students, a non-refundable application fee of $50 is payable at the time of submitting your enrolment application.

Step 3:

Enrolment Interview

All students seeking enrolment at Nagle College are required to attend an interview with at least one parent/carer.

Once the enrolment application has been lodged, our Enrolment Secretary will contact you to arrange a mutually convenient interview time.

Step 4:

Enrolment Acceptance

We will advise you of the outcome of your application in writing shortly after the interview.

Once you receive a Letter of Offer, you are required to return the Agreement, signed, and pay a $300 non-refundable Acceptance Fee by the requested date, to secure your enrolment position. This Acceptance Fee is deducted from the first term's school-based fees. .
Further Information
For further enquiries contact the school by email or call (02) 8887 4500 weekdays between 8:00 am and 4:00 pm.