Our girls feel welcome, safe, secure and confident
An essential part of being an authentically Catholic school is providing a supportive learning environment. Student welfare at Nagle College is a priority, and appropriate support is offered to ensure student wellbeing.
Nagle College has introduced the Positive Behaviours for Learning framework. This ensures that our students are supported in behaviours that promote harmony and quality learning. We believe that each girl brings many gifts and it is our responsibility, in partnership with her parents, to foster these gifts in a supportive and encouraging school environment.
During their time at Nagle College, students will participate in a number of programs including peer support, 'Big Sister, Little Sister', student leadership, anti-bullying and transition.
Our girls are taught the qualities and characteristics of leadership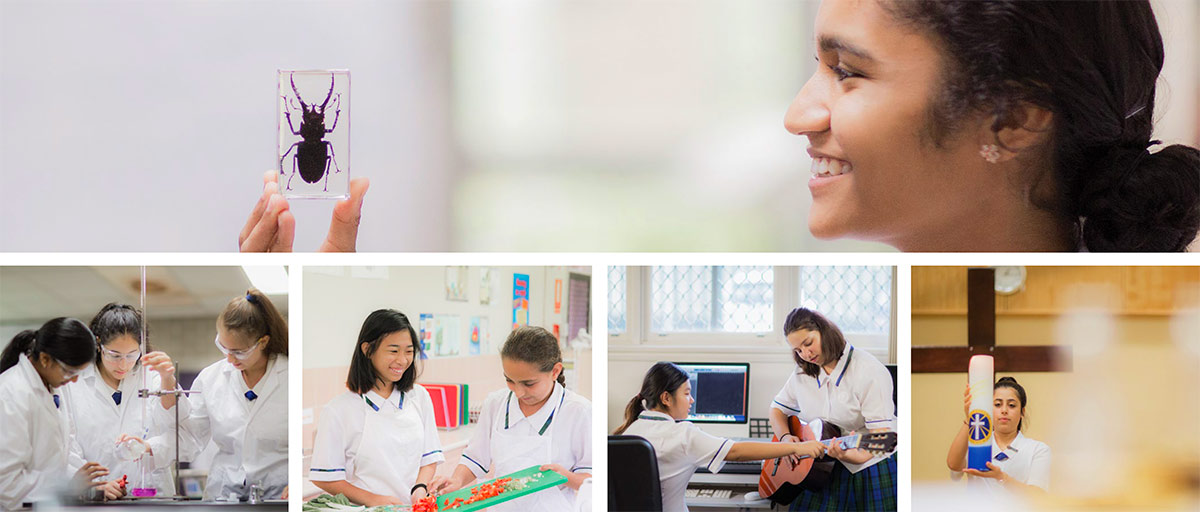 Orientation Program
Beginning high school can be daunting. To make this transition smoother, Nagle College provides an orientation program. This program is designed to inform and reassure students and their families. To ensure the success of this program, Nagle College has developed strong links with many of the local primary schools.
Diversity Team
We recognise that not all students learn at the same pace, or in the same way. To cater for the individual needs of our students, the Diversity Team assists students who require additional support and in meeting syllabus outcomes.
Pastoral Care
The pastoral care of our students is equally as important as their education. Our College counsellor is available to assist students and their families with personal, social and emotional needs.
We also offer a pastoral care program within each year group. This program aims to meet the girls where they are, and provides education and support as they mature.