Congratulations to Sofia Lansley of Year 11
25 May 2017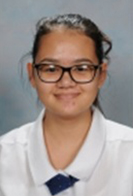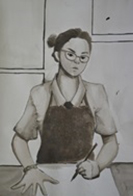 Announcing another successful application to the National Art School HSC Intensive Studio Practice Program. Congratulations Sofia Lansley of Year 11!
Following in the footsteps of other committed Visual Arts students before her, notably Katie Masonwells, Jocelyn Depamaylo, Jackie-Lou Orbon and Belinda Potbury, Sofia has demonstrated her drive to pursue her aspirations to artistic excellence and has been rewarded with the opportunity to achieve them.
High achieving students from across NSW in their Preliminary year of Visual Arts are invited to submit an application in the form of a portfolio of artworks and a written expression of interest.
Participants in the Program have their product assessed by the lecturers and exhibited at the National Art School. Their assessment result appears as 1 Unit on their HSC.
Sofia applied for the Life Drawing Module and one of her drawing submissions is pictured above.
Sofia will dedicate 9 days of the July and September school holidays to:
work within a specialised discipline using a broad range of media and art making processes.
refine her ability to interpret and evaluate her own and others' artworks.
engage in sustained critical reflection and evaluation.
gain practical skills in preparing for, mounting and curating an exhibition.
We wish Sofia every success in embracing the rich opportunities offered by the prestigious Art School and congratulate her again on her achievements so far.