Inspiring Nagle student sits HSC with cerebral palsy
18 Dec 2015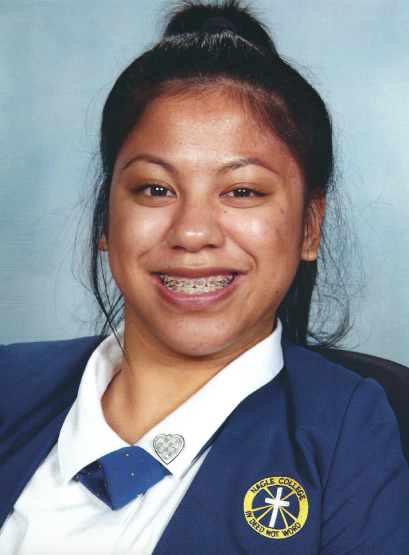 Nagle College Blacktown graduate Patrisha Domingo.
Nagle College, Blacktown recent graduate Patrisha Domingo has spent most of her life with cerebral palsy, but never let the disability affect her schooling.
Patrisha recently completed her Higher Schooling Certificate (HSC) despite needing to take time off for doctor's appointments and chronic pain in her hips.
Patrisha said sitting the HSC was a bit scary for two main reasons.
'The first is that it's a bit hard not knowing what the questions are or what you have to do,' Patrisha said. 'It was also scary because I also had hip surgery a few weeks after the HSC was finished.'
'I wouldn't have been able to get where I am today without the support of the Catholic school system and the teachers I have had from Kindergarten to Year 12,' she said. 'I had such a great learning support team who are great at accommodating for my needs and helped me when I needed it.'
Patrisha hope to go to the University of Technology Sydney to study a double degree in Law and Journalism.