Olivia Sargent named Blacktown Youth Ambassador
30 Apr 2015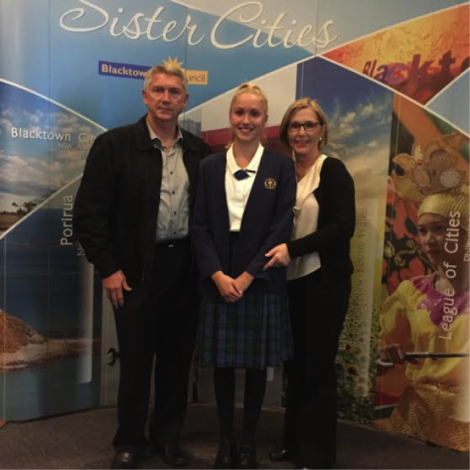 Olivia and her proud parents, Mr. and Mrs. Sargent
Nagle College student, Olivia Sargent, Year 11, has been named a Blacktown Youth Ambassador for 2015 – 2016.
After an intensive application process, Olivia progressed through to the selection round.
At a formal dinner on Monday 27 April, Olivia delivered a speech about the influences of technology on youth to the Mayor of Blacktown, Councillors and distinguished guests at the Blacktown Civic Centre.
Olivia's complete professionalism and passion earned her this wonderful opportunity. On behalf of the wider community, we wish Olivia every blessing as she takes up this position within the Blacktown area.