Year 10 Fair Trade Bake Sale
25 May 2017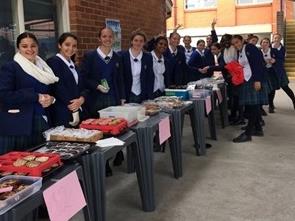 Year 10 Fair Trade Bake Sale
On Monday 15 May, Year 10 organised and ran a bake sale to raise money for the Presentation Sisters in PNG.
The bake sale was also held as a way of raising awareness and educating Nagle about fair trade. Fair trade was supported by only using fair trade ingredients to bake their items.
I am so proud of each and every Year 10 student who stepped up to help in some way, whether it be baking or helping with the selling on the day.
As a grade, we managed to raise $500 for the Presentation Sisters. This is an outstanding achievement and an example of how Year 10 are generous Presentation women.