2018 Year of Youth Art Competition First Place Winner
26 Oct 2018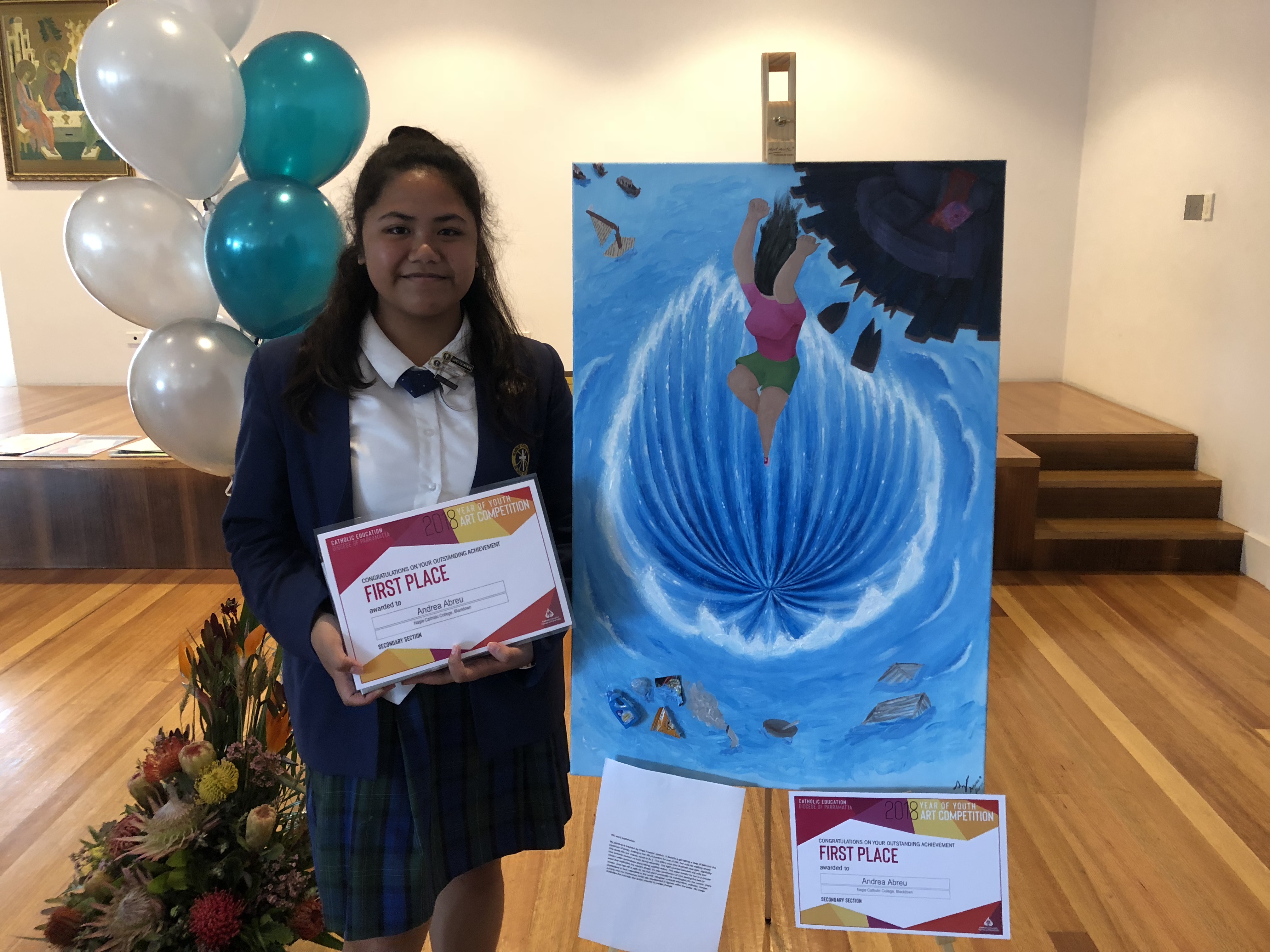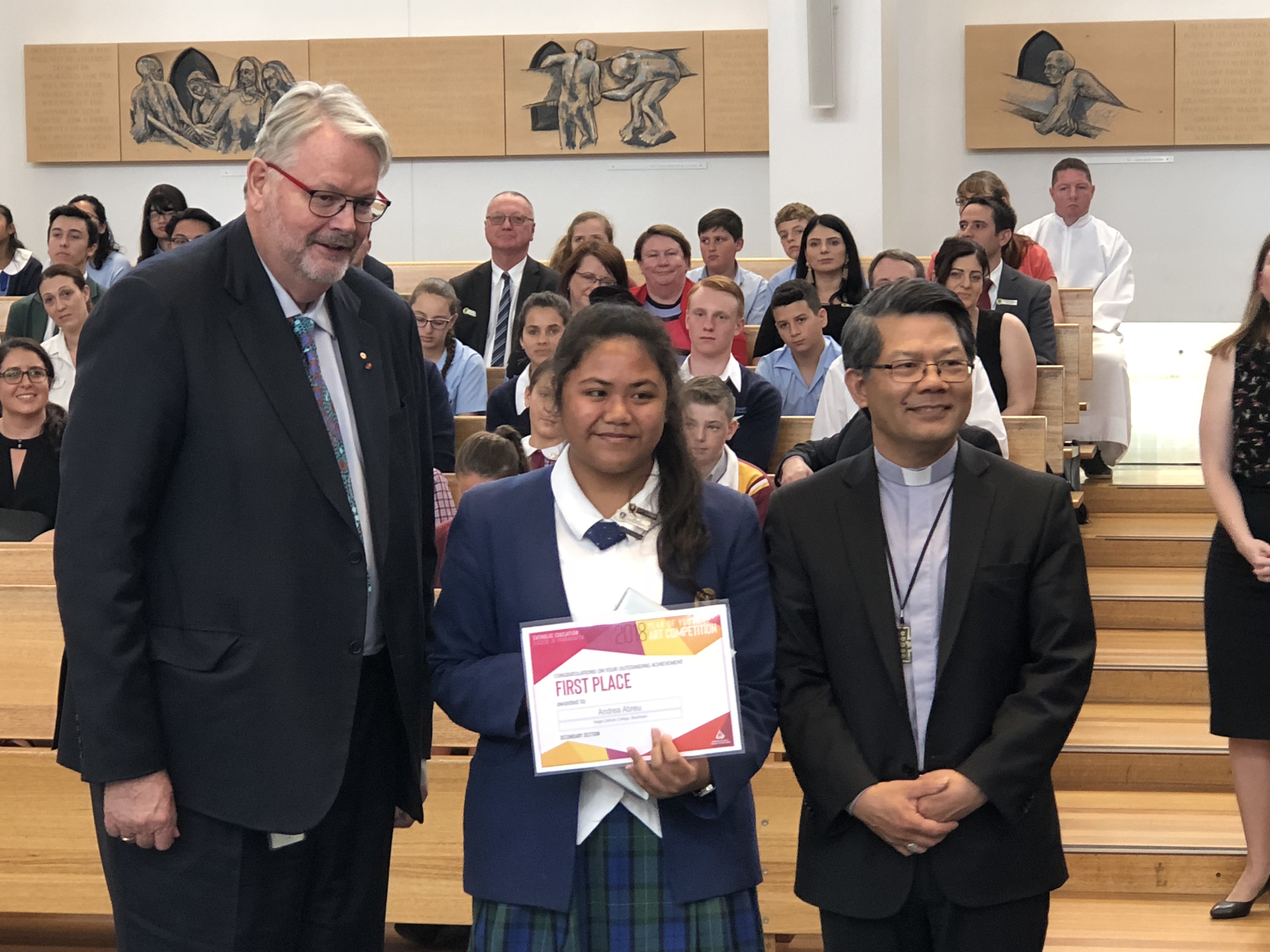 This year the Catholic Education Office of Parramatta held a system wide art competition for the Year of Youth.
In this competition students were asked to draw on the theme 'Spreading Joy' and the statement of Pope Francis to young people at the 2016 World Youth Day Vigil, in which he challenged them to "trade in the sofa for a pair of walking shoes and to set out on new and uncharted paths."
Students were also asked to submit a 150 word explanation of their artwork. Andrea Abreu from Year 10 was the Nagle College entry and her amazing artwork and explanation are included below. In both, Andrea has captured the spirit of a young girl responding to the call of Pope Francis in an often challenging social context.
"My painting is inspired by Pope Francis' speech. It depicts a girl taking a leap of faith into the injustices of today, trading in her life of comfort for one of risk, her sofa for walking shoes. She dives into our chaotic world to fix it.
The sofa's blue tints illustrate blue light, signifying how screens distract us from facing adversity. The light contrast between the sofa and vibrant water symbolises she's taking positive action. The water breaks for her in a circular wave that replicates the world's shape.
It's also reminiscent of God parting the sea for Moses. God has set a path for her but she'll eventually be submerged into the turmoil. She's challenged to face calamities in the world; refugees, unequal education, pollution, hunger, poverty and the imprisoned which are represented in figures within the water. My image illustrates the courage and action needed to create change."