2021 Anzac Day Assembly
03 May 2021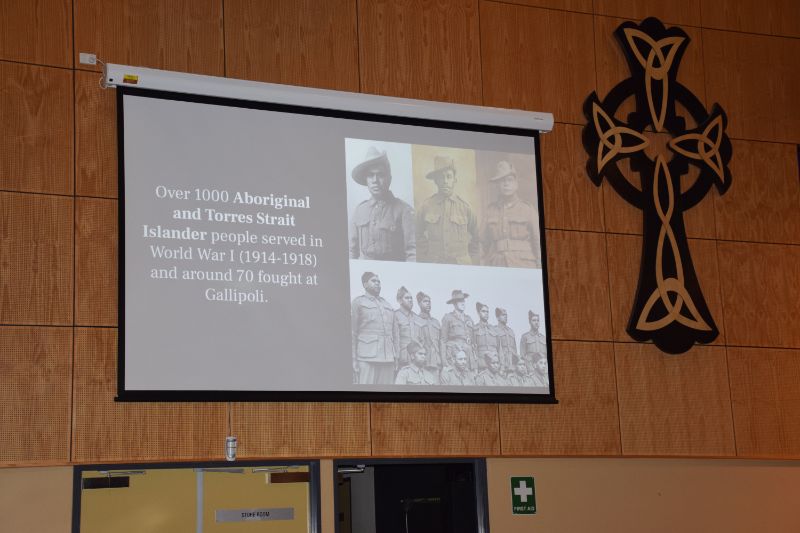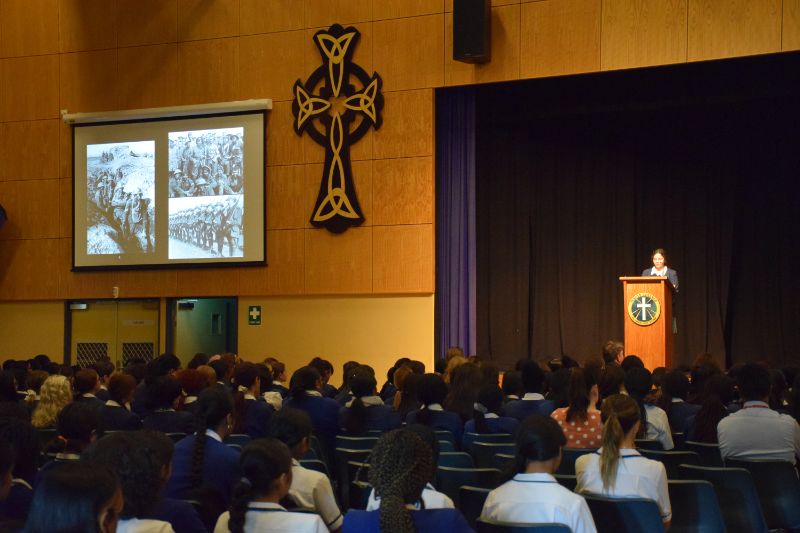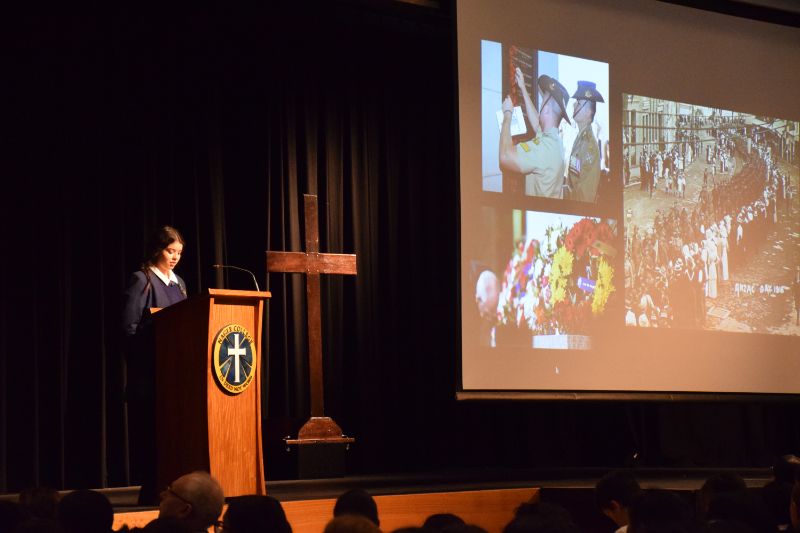 On Wednesday 28 April we gathered as a school community to honour the anniversary of the landing at Gallipoli.
We paid our respects to the past sacrifices made by ANZAC soldiers; we looked into the horrific events, the perspectives of the soldiers, prayed and understood the importance of ANZAC Day.
We had an insightful assembly and it can be agreed upon that we all took part in the commemoration, conveying our gratitude to the brave and victorious soldiers who fought at the war fronts during WW1.
From the bottom of our hearts, we commemorate and salute the courageous soldiers and nurses for the freedom that they sought for their motherland.
We celebrated the diversity within our community by reflecting on the significant contribution played by so many cultural groups, not just in WW1, but in subsequent wars and conflicts happening in our world today.
As a community, we reflected on the loss, sacrifice and destruction that the war brought to many grief-stricken families. Throughout the presentation, the story of the 7 brothers willingly giving their lives for the freedom of our nation was added to gain an insight into the drastic changes and sacrifices that many families members had to endure.
We are extremely proud of all of the students and staff who organised and participated in the ceremony. We would like to particularly show gratitude towards our Cadets, the girls who developed the presentation, singers, readers as well as the year 11 Modern History class for being involved with the assembly.
All in all, the ANZAC day commemoration assembly allowed the Nagle community to unite and pay our respects to the first military by Australian and New Zealand forces during World War One. We had a successful gathering with the assistance of staff and students who dedicated their time to creating a memorable assembly.