Backflips Against Bullying
17 May 2021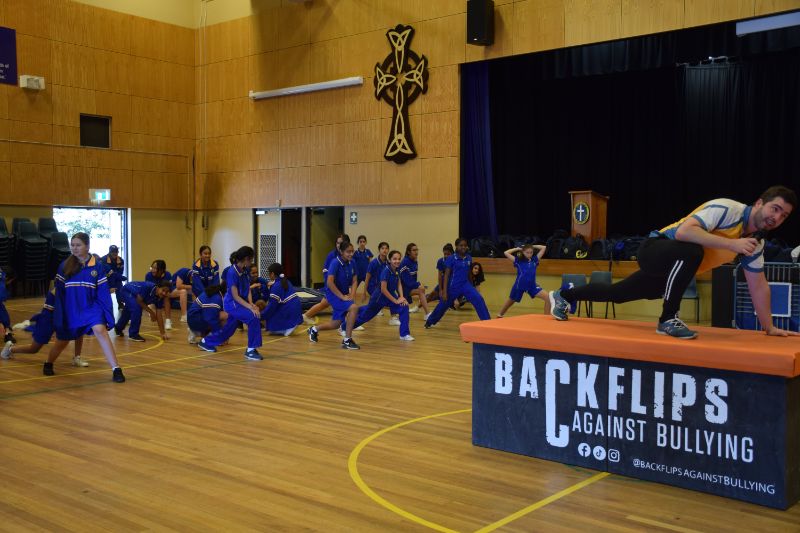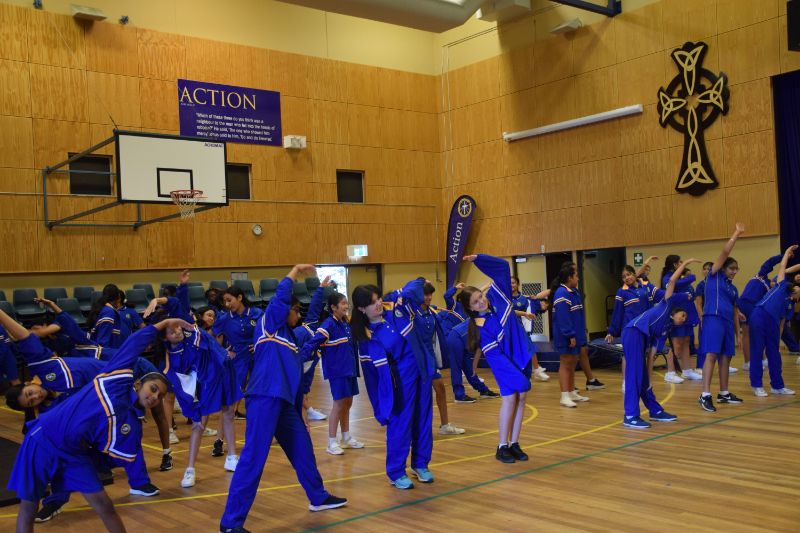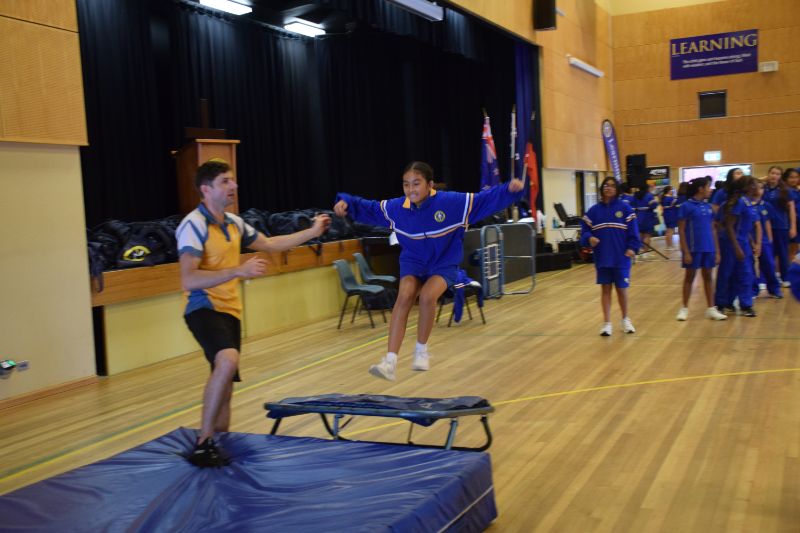 Year 7 had an amazing time at their Year 7 Pastoral Care Day.
Backflips Against Bullying is an engaging and hands on approach to learning about the elements of:
Resilience
Cyber-Bullying
Physical, Verbal and Social Harassment
Real World Consequences
Students were asked to use empathy and self-reflection when faced with challenging behaviour presented by others, as well as when they may be falling into negative practices in their own actions towards others.
Students were presented with the concept of addressing bullying on a social level, by empowering students to hold each other accountable for words and actions presented by the individual or group.
It was identified that everyone has a role to play in stopping bullying.Students were also reminded to report cyberbullying to the E-Safety Commissioner
Please take the time to look over this site and always feel free to make contact if required.
Recently we had the opportunity to take part in the Year 7 Pastoral Care Day where we focused on bullying. The instructors who worked with us wanted us to learn how to deal with bullying if it ever happens to us or someone around us.
During the day we were able to participate in acro and parkour workshops. This was interesting because we could get a little active during the shows. We were encouraged to participate in the 'Backflips Against Bullying' program. We really enjoyed this part of the day.
We had the opportunity to ask some questions during the day. This was helpful because we got to learn more about all the instructors and what makes them unique. Some of the questions were funny and other questions told us more about their backgrounds, when they started doing flips and a lot more.
The program taught us about how to properly deal with bullying and what not to do. We really enjoyed watching the thrilling performances they had prepared. We learnt the phrase 'sticks and stones may break my bones but words cannot control me'. This taught us the value of our own emotions and who controls them. We were taught to always be kind and try not to let bullying affect us. Here at Nagle, we strive for people to be kind to one another and treat everyone with respect.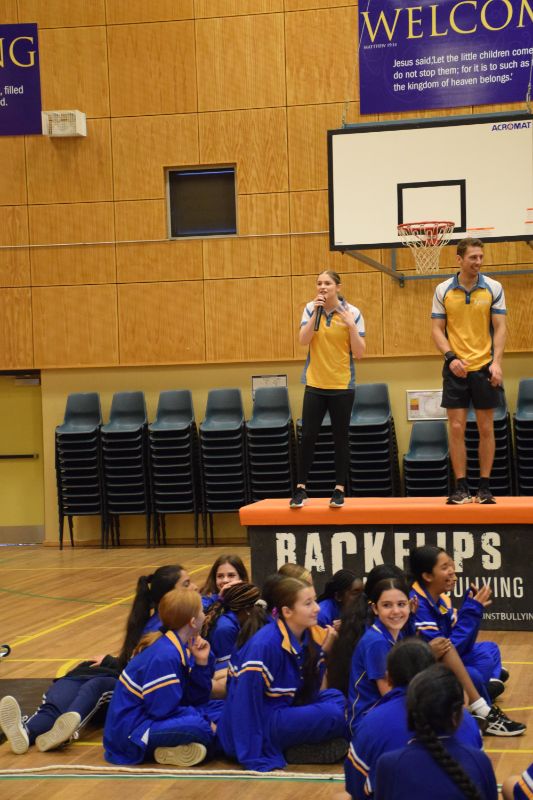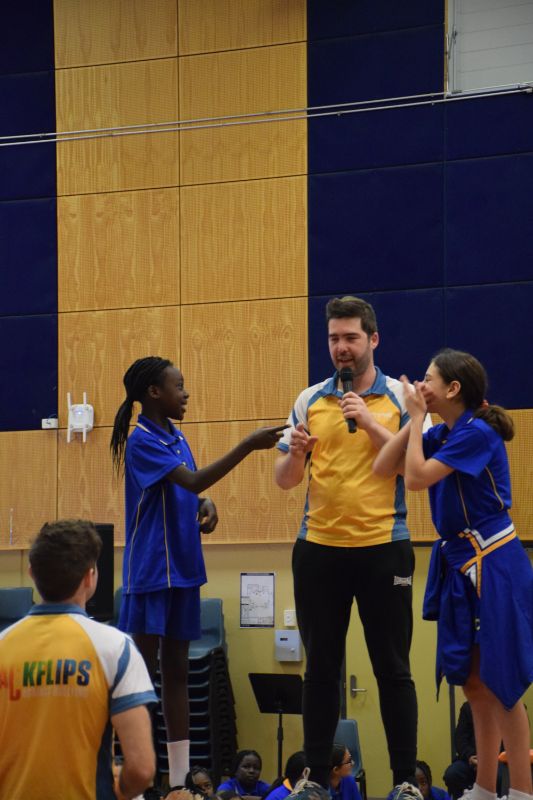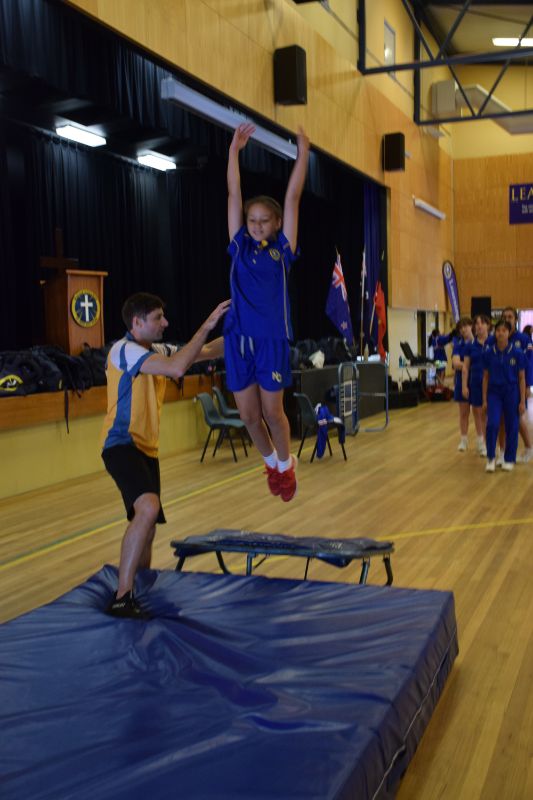 Written by Lucy Perry, Erika Brillo, Maryam Farzam & Kiara Jackson