Be the Light Initiative
10 Feb 2020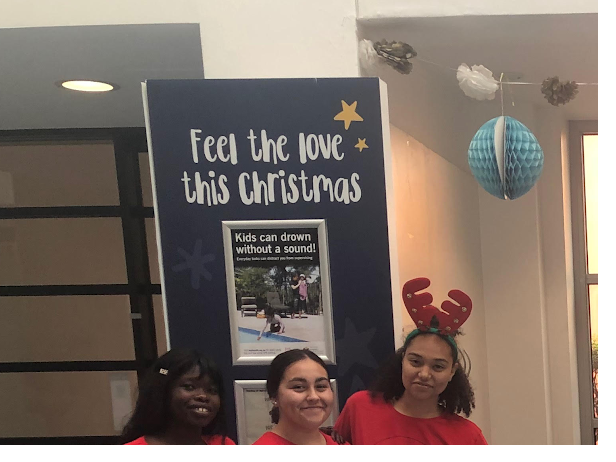 Be the light initiave
Christmas is a time for giving.
It is a time where we all stop and reflect upon our lives; reliving the good and appreciating those who were there for us in the bad. Despite who we are; our background, religion, gender or age, the Christmas season calls us all to celebrate together as; family, friends and a wider community.
Just think back to a month ago, were you celebrating mass at Church, having dinner with your family or even exchanging gifts with your Kris Kringle? Throughout all these actions and moments of happiness we have been fortunate enough to be surrounded by those we connect and feel closest to the most.
However, for many individuals within our society, the Christmas period can often be a lonely and confronting experience; filled with darkness and no way out. To support and bring light to such members of our community, a group of Year 12 students banded together to make a difference; venturing out to spread joy and good wishes.
On the 20th of December, during the 2019 Christmas holidays, 5 of our students visited the Hardi Aged Care nursing home and Westmead Children's Hospital. They delivered presents via a smile, a conversation and a game of UNO, embracing the festive season by baking cookies. Their efforts have actively demonstrated Nagle's theme for 2020, "Be the Light".
Our values for Action, Faith, Learning, Welcome, and Courage have been reflected in the creation of this new initiative, striving to take the teachings of Nano and implement them to fortify relationships and overcome injustices within the modern world.
According to the Australian Institute of Health and Welfare, 52% of people in aged care (2018) had dementia, whilst 49% were suffering from depression and 86% from mental health or behavioural conditions. These statistics only convey a numerical value which may at times seem inconceivable to the Australian public, yet as presentation people the year 11 students were able to actively engage in positive ministry by having the courage to go out and interact with a minority.
Filled with compassion and the light of Christ, the group acted as listening ears and welcoming arms; learning of the struggles that impact both the older and younger generations within our community. This act was particularly important, as we have often perceived the life experiences between older members of society to differ immensely to our own.
Recently terms such as "Ok Boomer" have surfaced on the internet, emphasising high levels of prejudice and ignorance towards the elders of our society. Whilst many have taken it as a lighthearted joke, it is vital that we realise, acknowledge and reinforce the importance of respect and value for wisdom/ knowledge which is shared from the past to the future.
Engaging in this initiative, the Year 11s have learnt a lot about the unity which is brought only through action, as they overcame hurdles to ultimately achieve their goal, "Be the light". As a result of this opportunity, we hope that we, here at Nagle will grow in our connections to the wider community, developing the required skills through our implementation of the College values; Action, Faith, Learning, Welcome, and Courage.