Being Sikh in a Catholic School
10 May 2019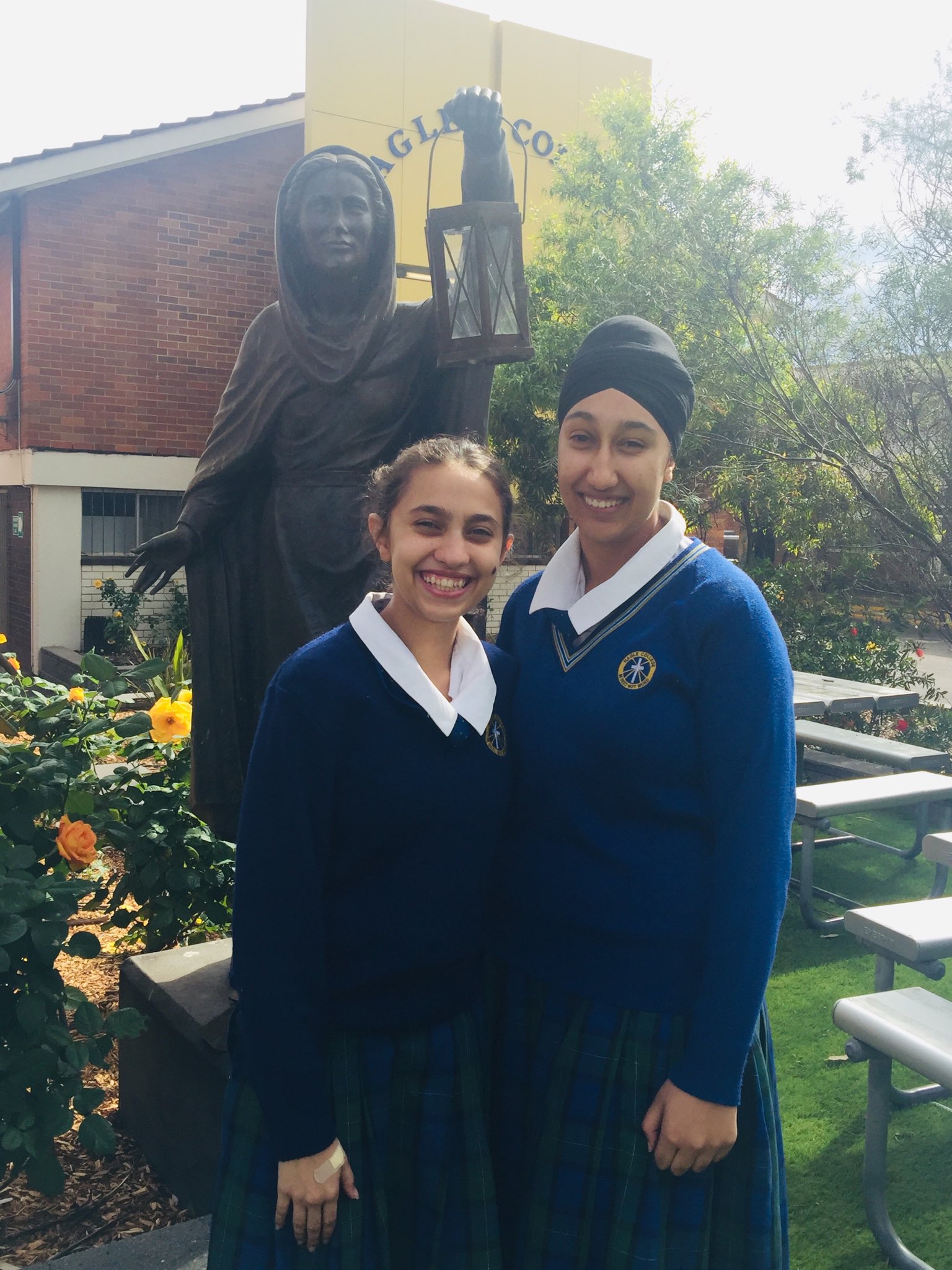 Raveleen Kaur
Growing up in, well let's just say, a typical Indian household where the smell of spices fills the air as soon you walk through the door and the stove being on 24/7 boiling Chai is somewhat challenging especially being born in Australia. My family (apart from my dad) was not very religious in my early years, however, my bedtime stories always consisted of the days my dad spent escaping from the horrors of 1984 Sikh Genocide in India. His endless determination to fight for the Sikh faith has always been so inspiring to me. Those stories, even today, still inspire me to face any challenge in life.
Childhood was a blur! I was always the loud kid who spoke anything that was on her mind, belonging to a big group of friends, playing hopscotch at lunch and going to the park every day after school. That was me until my life took a turn in Year 3… my youngest sister was born and my life changed drastically! I was no longer the youngest, spoilt child and no longer my mum's 'favourite' (Yep...that's what I thought). My family started becoming more religious, we would go to the Gurdwara (Sikh temple) more often, going to Sikh kids camps over the holidays. I even took part in the initiation ceremonies of the faith.
Before I knew it, I was an 8 year old young girl with a turban on my head walking through the massive school gates of my Catholic Primary School. Intimidated? Nervous? Afraid? You bet!!! Every single, mixed emotion travelled through my body at that moment. I thought I was walking into my own death bed where people will dislike me, my friends will leave me and I'll be left out. But, when my group of friends saw me and waved for me to come to join them talk about the holidays, all those horrific thoughts were flushed down the drain instantly.
The past few years in High School were some of the best in my life! At home, I would be educated about Sikhism, and at school in my subject RE, I learnt about Christianity. I started to notice how similar the two religions are. Although my best friend and I practised our different faiths in alternative ways, our core beliefs were always the same. Both monotheistic, both taught to "love your neighbour", providing for the less fortunate and loving God.
In 2013, visiting India and travelling to many sacred sites in the Sikh faith was enlightening. The amount of children walking bare footed, unprivileged, hungry, begging on the streets was an honest eye opener. However, seeing Christian services such as schools and charities helping the less fortunate alongside the running of free Sikh community services such as the Langar (free kitchen), which serves meals to everyone no matter who; was one of the most beautiful moments of my life, making me realise that it is religion that forms union, not exclusion.
Although there were times when I thought that people were judging me because I looked different, it didn't hinder me from being sociable. Yes, it was difficult to ignore that thought sometimes, but a lot of the times I was wrong. My teachers and peers accepted me for who I was, allowing me to feel a sense of belonging within the school community. Church masses were always welcoming and enriching to all religions, and I was given opportunities to voice my opinion. So if you are reading this and are curious to ask me about my faith, please don't be scared or embarrassed to ask. Let me assure you that I will not get offended. In fact, I would gladly share and talk to you about my faith, my life because communicating this to you is valuable knowledge, in my opinion. There are so many similarities between the Catholic and Sikh faith to talk about and bond over.
To get to where I am today, I give it all to my family, my teachers, my friends and both the Sikh and Catholic communities. Without your acceptance, I would never be able to walk out of my door every day with confidence in who I am and what I believe in.
Ravleen Kaur, Year 11