Congratulations to Sarah Sepulveda 2020 Young Archies Finalist
26 Oct 2020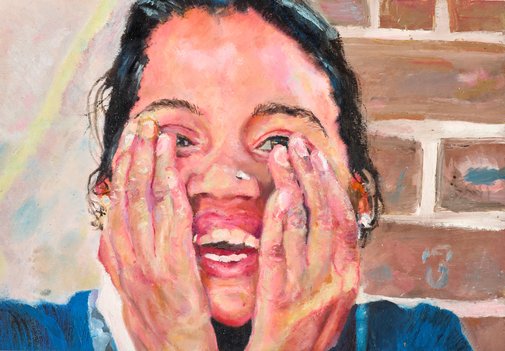 Congratulations to Sarah Sepulveda for being selected as a finalist in the Young Archies 2020 for her portrait titled "Marvellous Marvellyn".
"I have chosen to depict my best friend, Marvellyn, who is extremely shy as she scurries away from the camera.
This artwork is based upon an accidental photograph in which her personality shines, as it frames her goofy and charismatic nature.
I hope people get to see the true Marvellyn I know and adore through this painting."
Congratulations Sarah!