Congratulations to the Graduating Class of 2017
28 Nov 2017
This past week has been very significant for this wonderful group of Yr 12 students.
We commenced the week with our traditional breakfast shared together with teachers on Monday morning. It was a great gathering.
The College community officially farewelled Year 12 2017 on Tuesday. The final assembly was very memorable. The girls were presented with the lights of the five Houses, followed by the guard of honour and "lock out " of the main gate.
My most sincere thank you to all families and caregivers who attended our Graduation Mass and Prize Giving Ceremony for the Class of 2017. It was a very special day and this will be a day to be remembered for a long time to come. I am so proud of Year 12 for this great achievement.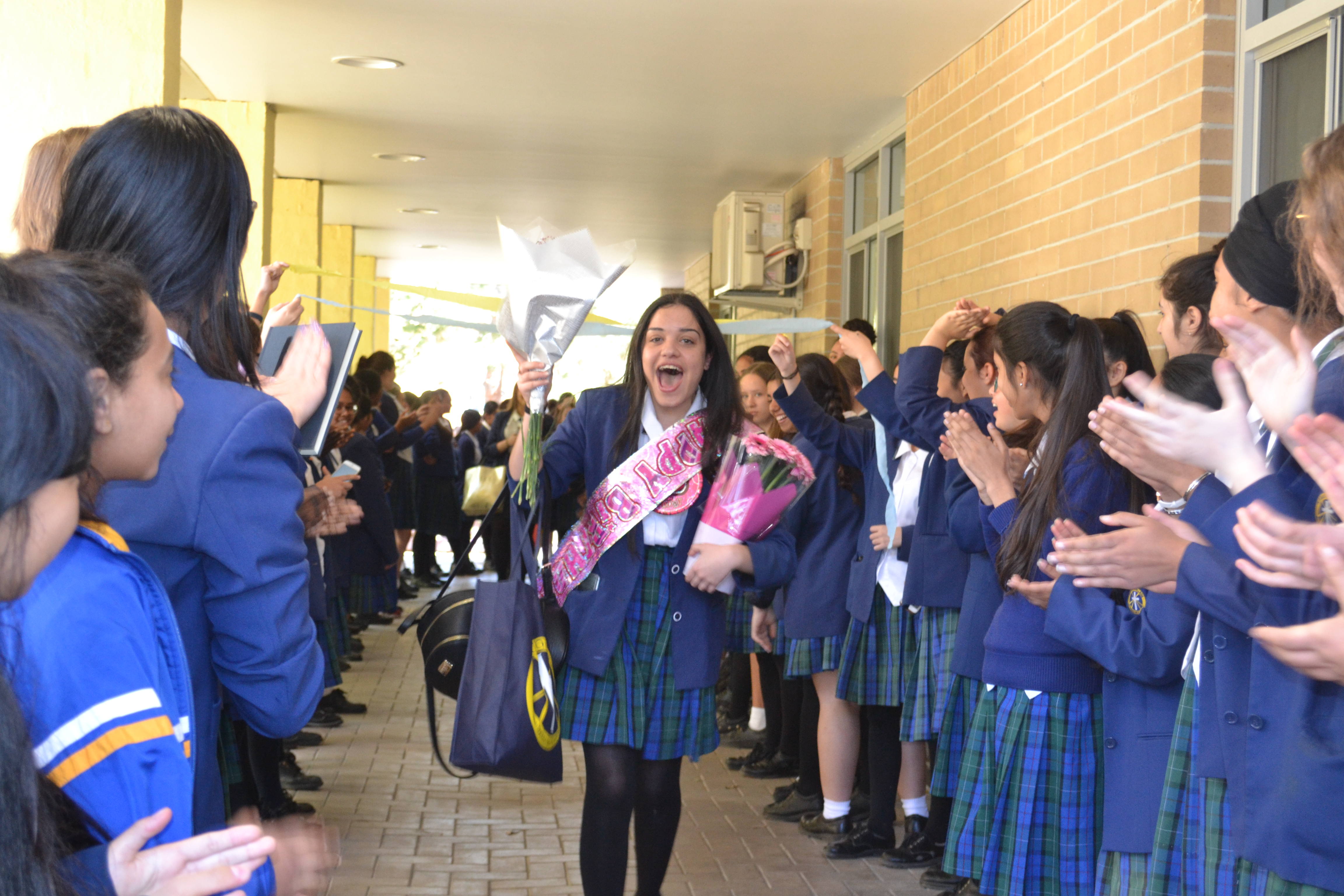 I feel very honoured to have been the Co-ordinator of this group of girls for the past two years. I would like to take this opportunity to thank all of you, parents and caregivers for the trust you have given me to look after your daughters.
Year 12, I hope that you hold dear your time at Nagle, as I especially will remember every single one of you.
Congratulations to the following College Award recipients:
| | |
| --- | --- |
| College Leadership Award | Amy Mandato |
| Nano Nagle Award | Jenelle Lim |
| Caltex All-rounder | Bronte Ward |
| Blacktown Police Local Area Commander's Award | Adrianna Bocchi |
| Reuben F. Scarf Award for Commitment | Briana-Rose Zitko |
| ADF Long Tan Leadership & Teamwork Award | Beth Carroll |
| Diaz Legal Studies Studies Award | Georgia Peterson |
| College Sportswoman's Award | Bronte Ward |
| Bishop of Parramatta Award | Amy Mandato |
| 2017 College Dux | Georgia Peterson |