Dr Hugh McDermott, MP Member for Prospect addresses Year 12 on leadership, local and global issues.
21 Jul 2017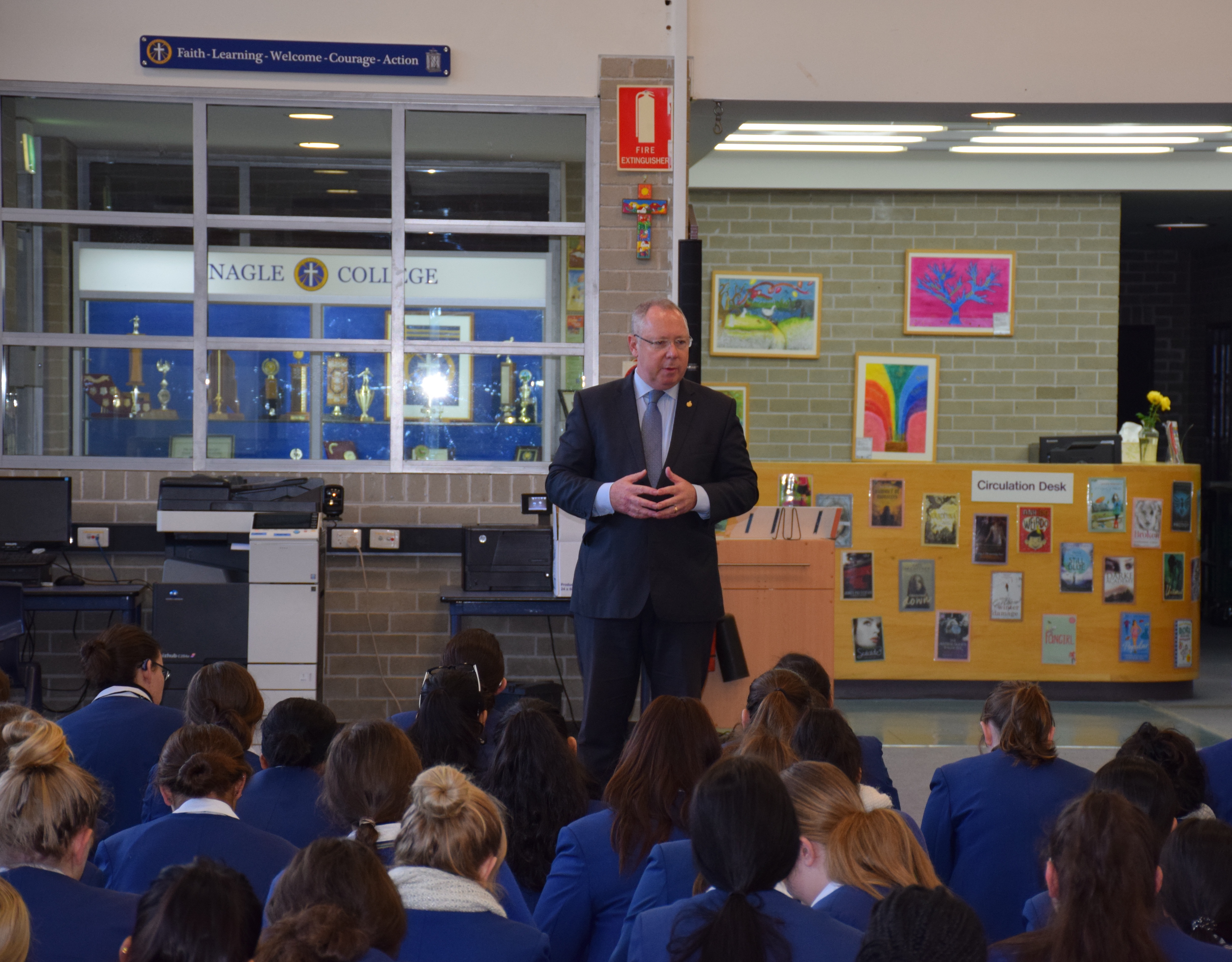 On Friday 23rd June, Year 12 students took part in a presentation by the State Member of Prospect Dr Hugh McDermott.
The focus of his address was leadership and his experiences of leadership in his role. The students were also presented with information about leadership opportunities and how they can be of service to their community.
I commend the students on their interest in this presentation and for the very pertinent questions that they asked regarding how they can serve their community. As a group, they also raised issues concerning our local community as well as the world today. This presentation proved very engaging for all the students and staff present.
I sincerely thank Beth Carroll for her initiative in organising this presentation.