Easter Week Celebrations
10 May 2019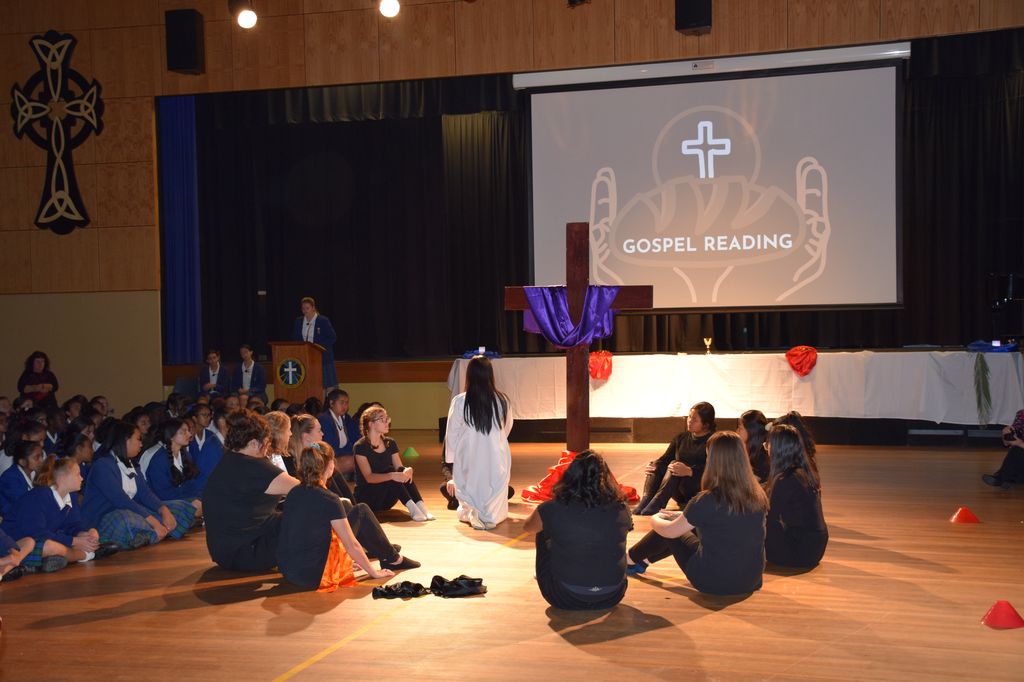 Our Easter celebrations started with the students and teachers of Nagle gathering for the College's 2019 Easter Liturgy.
Nagle Youth United, the College's youth group, captured the events and messages of Holy Thursday. With a focus on service, inclusion and humility, Nagle Youth United demonstrated that to be in communion with Jesus is to be in communion with all.
Holy Week commenced with the Palm Sunday Street Procession from Parramatta Town Hall to St Patrick's Cathedral, having culminated in Bishop Vincent's celebration of Mass with families, students and staff of the Catholic Diocese of Parramatta.
Organised by Catholic Youth Parramatta (CYP), this procession and subsequent Mass marked Jesus' entry into Jerusalem, following his weeks of contemplation in the desert. I thank Mr David Le Grand, as well as Alyssa Obungen and Briana Yu of Year 12, and Angelina Obungen and Shaena Yu of Year 10, who participated so graciously in this significant coming-together of the broader CEDP community.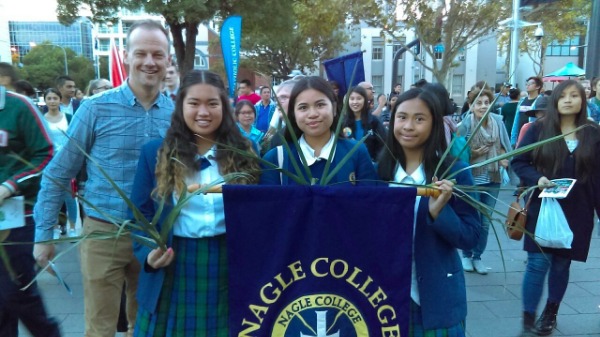 Then, throughout the night of Good Friday, numerous members of our school community, including Mr David Le Grand, congregated with Bishop Vincent and members of the wider CDP community at St Patrick's Church, Blacktown for the annual Good Friday Night Walk to St Patrick's Cathedral, Parramatta.
Having stopped at the Catholic parishes of Seven Hills, Toongabbie, Wentworthville and Westmead to commemorate the Stations of the Cross, CYP, the organising team of this overnight pilgrimage, afforded walkers with opportunities, time and again, to reflect deeply on the importance of service and sacrifice.
It allowed pilgrims to re-examine their relationship with our Lord. I thank, very sincerely, Mr Le Grand and our numerous student pilgrims for their profoundly wonderful support of this truly solemn Easter event.