Nagle College is Blacktown's highest ranked school in the 2018 HSC
14 Dec 2018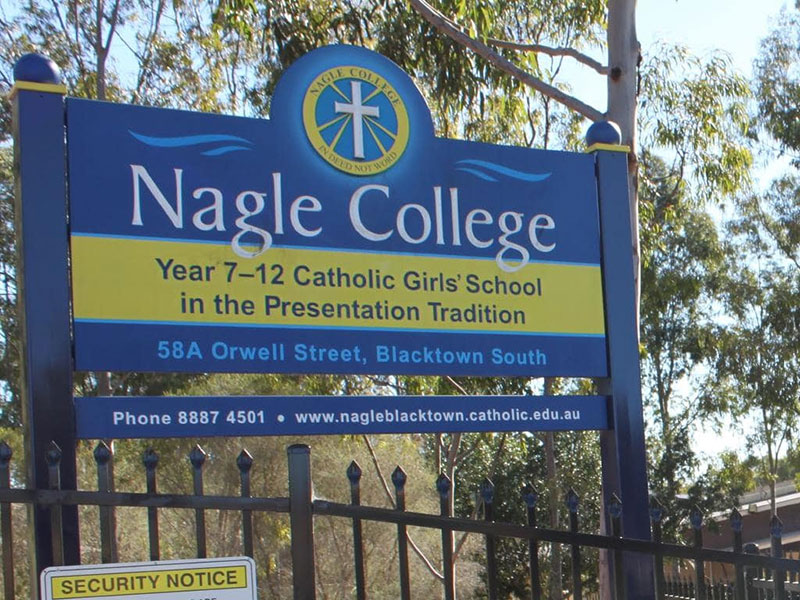 The full list of school results from this year's course was released on Thursday, with girls-only Nagle College listed as NSW's 228th best performing school. Its students raked in 42 high scores — or Band 6s — from 623 entries.
It jumped almost 40 places from 265 in the state in 2017.
Glenwood High School was the next best, sitting at 268 in the state with a success rate of 5.64 per cent from 1311 entries, despite having more high scores (74 high scores). Then it was Blacktown Girls High School at 357, as students scored 18 Band 6s from 509 entries (a success rate of 3.54 per cent).
Glenwood fell from 231 in 2017, while Blacktown Girls also dropped from 292 last year.
Other local schools in the top 400 included Quakers Hill's St John Paul College II (384), Blacktown Boys High School (389) and Patrician Brothers College Blacktown (398).
Two students were included on the All-Rounders list for earning Band 6s or Band E4s in 10 or more units.
They were Nikhita Kumar from Nagle College and Nicky Han from Glenwood High School.
Blacktown Mayor Stephen Bali congratulated all local students who completed the HSC this year.
"With the release of ATAR scores, I congratulate the 2018 year 12 graduates on completing their high school certificates," he said. "With Blacktown Council's commitment to bringing a university to Blacktown CBD, I hope the next generation of high school graduates will be able to go to university closer to home."
Blacktown Girls High School was another strong performer. (AAP Image / Angelo Velardo) James Ruse Agricultural High School was named NSW's top school yet again, with a 74.73 per cent success rate of 748 high scores from 1001 entries.
North Sydney Boys High School was second (561 high scores, 965 entires) and Sydney Grammar School (710 high scores, 1244 entries) was third.
How Blacktown schools ranked in the HSC
FULL LOCAL LIST (HIGH SCORES AND SUCCESS RATE):
Nagle College — 228 (42 high scores from 623 entries — 6.74 per cent)
Glenwood High School — 268 (74 high scores from 1311 entries — 5.64 per cent)
Blacktown Girls High School — 357 (18 high scores from 509 entries — 3.54 per cent)
St John Paul II Catholic College, Quakers Hill — 384 (18 high scores from 611 entries — 2.95 per cent)
Blacktown Boys High School — 389 (9 high scores from 311 entries — 2.89)
Patrician Brothers College, Blacktown — 398 (21 high scores from 788 entries — 2.66 per cent)
Loyola Senior High School, Mt Druitt — 418, (17 high scores from 711 entries — 2.39 per cent)
Wyndham College, Quakers Hill — 428 (30 high scores from 1305 entries — 2.3 per cent)
Mitchell High School — 434 (12 high scores from 545 entries — 2.2 per cent)
Tyndale Christian School — 447 (5 high scores from 243 entries — 2.06)
Rooty Hill High School — 485 (10 high scores from 672 entries — 1.49 per cent)
The Hills Sports High School — 487 (6 high scores from 411 entries — 1.46 per cent)
Mountain View Adventist College, Doonside — 490 (3 high scores from 211 entries — 1.42 per cent)
Plumpton High School — 544 (2 high scores from 343 entries — 0.58 per cent)
Doonside Technology High School — 561 (1 high score from 298 entries — 0.34 per cent)
Chifley College Senior Campus, Mt Druitt — 577 (1 high score from 633 entries — 0.16 per cent)