Nagle College student set to join millions of others at World Youth Day
06 Jul 2023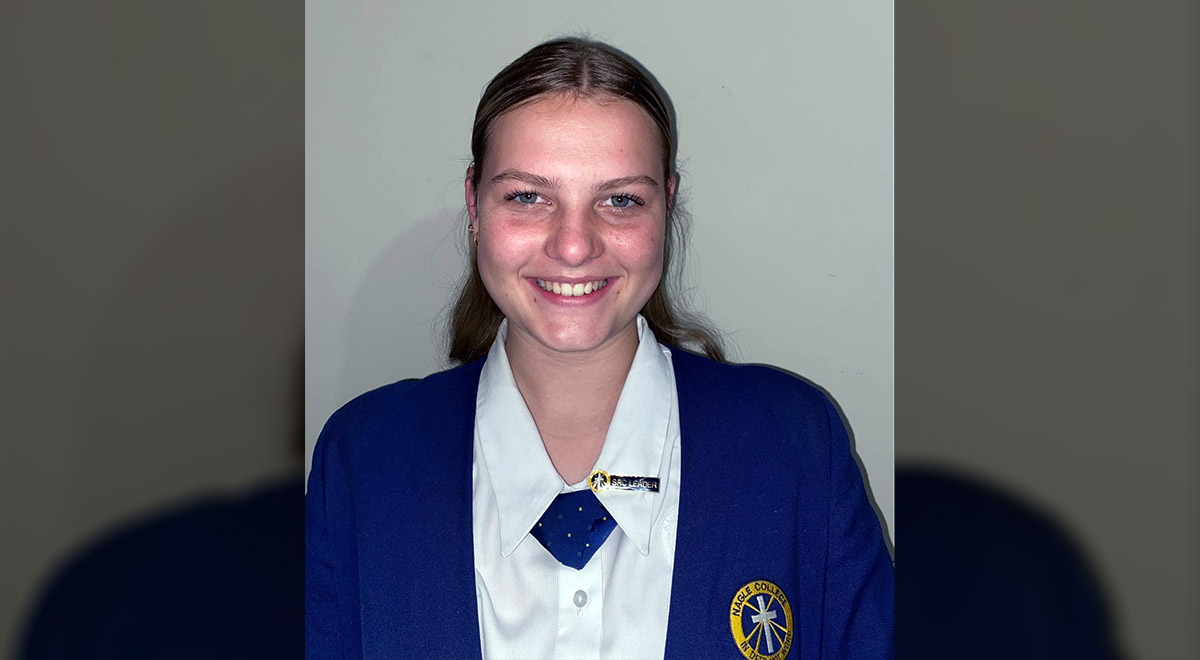 In less than three weeks, Blacktown local Isabelle Grills will be embarking on an experience of a lifetime.
Joining millions of other young people from around the globe, the Year 11 Nagle College Blacktown South student is one of 3000 Australian pilgrims travelling to Lisbon, Portugal for World Youth Day.
World Youth Day helps young people feel they belong
Celebrated in a different country every 3 years, World Youth Day is a global event for the Catholic Church that allows young people to celebrate their faith, embrace adventure, experience different cultures and grow in a sense of belonging.
A 21-day pilgrimage that also journeys through Paris, Spain and Italy is organised by Catholic Schools Parramatta Diocese together with the Diocese of Parramatta. Students, teachers and other Catholic leaders from across Western Sydney and the Blue Mountains will be journeying to see the Pope.
"It's literally a once-in-a-lifetime opportunity. When I saw the opportunity I was very excited, I'm excited to go there and celebrate my faith with so many other young people," said Isabelle.
Supported by her parents, three sisters and her whole Nagle College community, Isabelle was thrilled to accept the chance to join the pilgrimage and is looking forward to travelling overseas by herself for the first time.
A chance to bond with other Christians
"I am so excited to experience a continuous 3-week long pilgrimage with other faithful individuals and bond with other Christians through churches and music," said Isabelle.
"I am really looking forward to learning about the different cultural practices in the world, the language and seeing places in the world that are completely different to Australia," Isabelle said.
Given that it has been four and a half years since the last event in Panama due to COVID-19, a whole new wave of young Catholics is eager to experience the worldwide phenomenon called World Youth Day.
Finding how to live out faith through the journey
"I think I might find my purpose and how I'm supposed to live out my faith in this journey. I think I'm going to have a revolutionary feeling," said Isabelle.
I think COVID really brought a lot of people's spirits down and I believe that World Youth Day is a way that we can reconnect with our faith in a massive way. It's not just a small community, there are millions of people from all over the world and I think it's going to be a really faithful experience.
It's the trip of a lifetime for many of these young people who will spend most of the pilgrimage travelling on foot through some of Europe's most sacred regions including Fatima, Lourdes and Assisi. The journey then concludes with pilgrims sleeping under the stars after an evening prayer vigil with Pope Francis.
---
Follow the pilgrimage of the 170 World Youth Day pilgrims from across Western Sydney and the Blue Mountains, from home: