Nagle students take the stage at CAPTIVATE Arts Factor
27 Sep 2019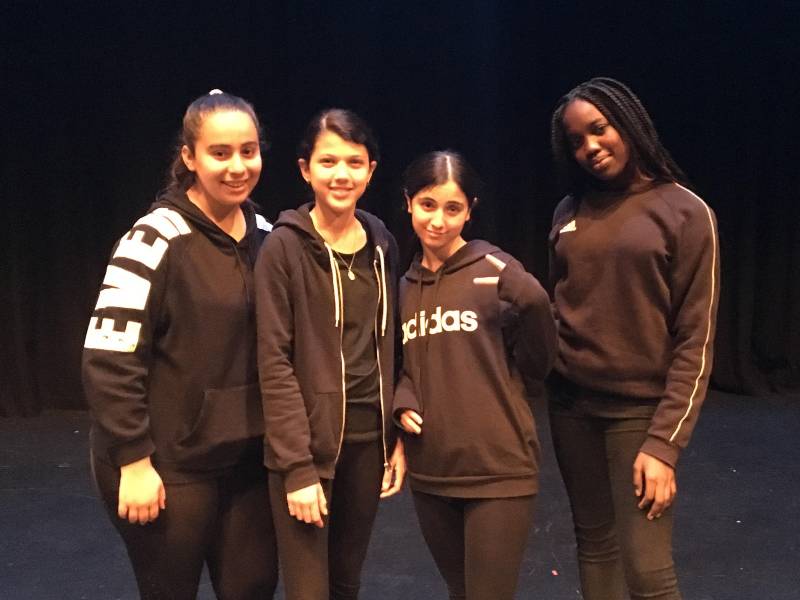 On Monday 9th September four Year 9 Nagle students performed at the CAPTIVATE Arts Factor Drama workshop. This was a great opportunity to share in a fantastic creative experience.
The evening brought together a number of dynamic self-devised and scripted drama performances from selected CEDP schools and also featured a 45 minute comic performance from Impro Australia - The Home of Theatresports.
Mary Wol, Shianne Kairouz, Jasmine Attard and Angela Aoun, had the opportunity to perform in the Q theatre for both matinee and evening performances.
They also attended a masterclass with Improv Australia who are a professional cast of expert improvisers and deliver highly entertaining interactive performances for all students and year groups.
Spontaneous scenes were created on the spot using suggestions direct from the audience - empowering the audience and teaching students the improvisation skills of active listening, teamwork, being open to change and the power of saying "yes".
The girls had an amazing experience and performed their original drama piece called 'Alone'.