Responding to the Times - a new and different way of providing Nagle girls with the information that they need
12 Jun 2020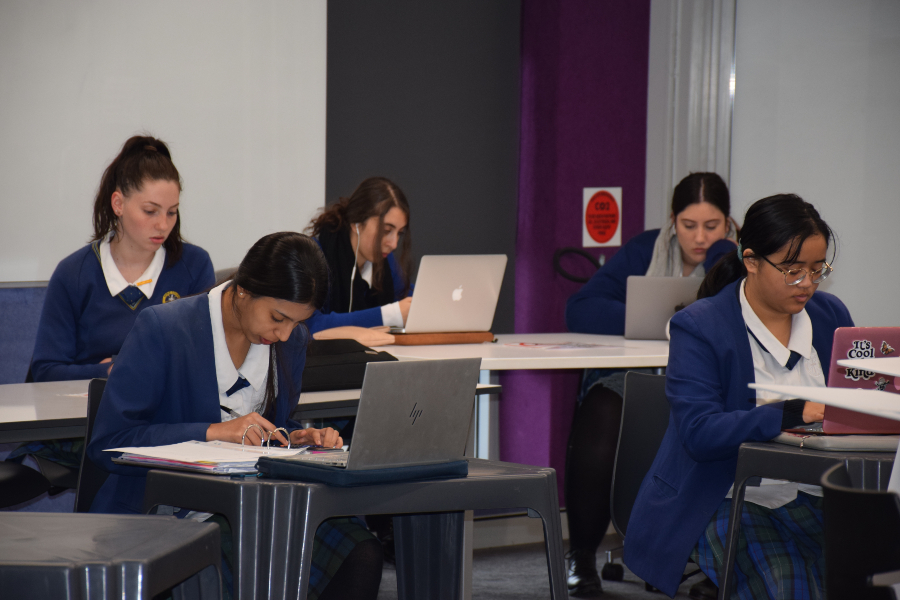 Each year in Term 2 Year 10 students usually start talking about the subjects they hope to study in Years 11 and 12 and their plans for life after school. KLA Co-ordinators and subject teachers deliver brief subject talks and answer students' questions about HSC courses.
With their year co-ordinator and some teachers, students sometimes attend the Careers Expo and with their parents they attend an information evening at school. This was certainly our plan for 2021.
As with so many aspects of life, our plans for this term have had to change and, as we have discovered, change can be a positive experience.
This week Year 10 students were introduced to our online course about the HSC and the information that the girls will need to assist them in making decisions about their HSC subjects. All students received invitations to join this online course. It outlines:
the requirements of the HSC
the different types of HSC courses
course descriptions and links to syllabus document
information about courses which run at school and off site
how VET courses can be incorporated into an HSC programme of study; and
links to information about careers and post-school study.
In addition students can post questions and the answers, that are provided by teachers, should be helpful to all students.
It's a new and different way of providing Nagle girls with the information that they need. However, we hope it will be an effective way of supporting students as they navigate the next part of their learning journey.