SUITed to a career in education
31 Oct 2018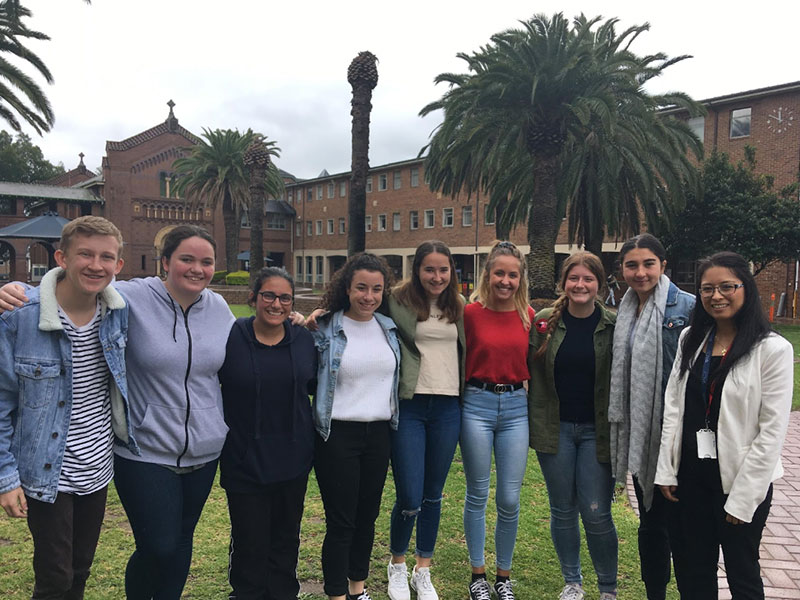 For 48 Year 11 students from six Catholic schools across Western Sydney, a recent week long university immersion program provided an inspirational insight into teaching as a future vocation.
Now in its eighteenth year, the Step Up Into Teaching (SUIT) program has allowed over 500 students from Catholic Education Diocese of Parramatta (CEDP) secondary schools to attend the Australian Catholic University (ACU). Students sample university life and study while gauging whether they are interested in a career in teaching.
The program requires students to complete the module The Foundations of Education. This core module of the ACU teaching degree provides students with a background to education in Australia from a historical, philosophical, psychological, and sociological perspective.
The intensive course gives students a taste of the reality and demands of lectures, tutorials and an assessment, and is similar to an undergraduate intensive course.
Dr Amin Youssef-Shalala, a lecturer in Education at ACU believes that, for these students, "SUIT is a good opportunity to explore university life, particularly because many of them will be the first in their family to go to university."
CEDP has long been confident that the program assists the Diocese in forming and recruiting quality teachers by promoting teaching as a career choice and helping students overcome a range of academic and social challenges before they attend university.
Catherine McAuley Westmead student Isabella said the SUIT program "helped me understand what uni is all about and how it works". Bede Polding College, South Windsor students Brett and Carina agreed that the program confirmed their interest in a career in teaching when they leave school.
In addition to Bede Polding College, South Windsor and Catherine McAuley Westmead; Cerdon College, Merrylands; Nagle College, Blacktown and St John Paul II Catholic College, Schofields and Nirimba also participated in the program this year.