The right mindset gets the results
27 Feb 2018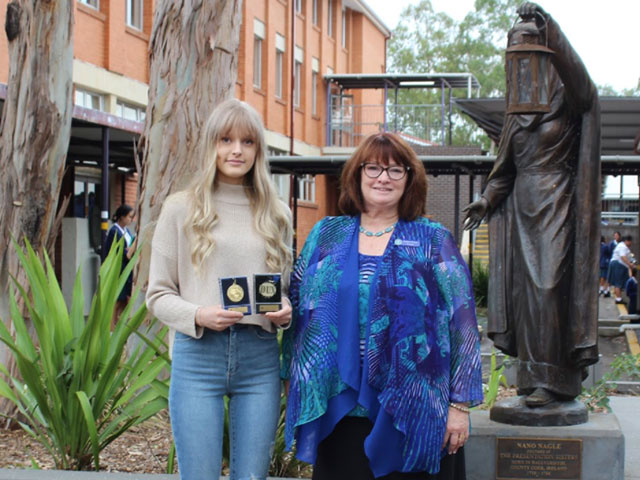 Nagle Catholic College principal Delma Horan with 2017 School Dux Georgia Peterson
You can achieve anything if you set your mind to it according to Nagle College 2017 Dux Georgia Peterson.
Georgia achieved band 6's in all her subjects and was announced the school's HSC all rounder.
"Our intelligence is not something fixed," Georgia said.
Through a combination of experience together with personal effort you can achieve anything.
She described going up on stage to receive her Dux award a ''surreal experience'' as she remembered when she first entered the school hall as a wide-eyed and nervous Yr 7 student looking up at the stage to acknowledge previous high achievers.
"Doing the HSC had its challenges and yet it was a rewarding experience for me as it has opened many doors," she said.
"When I started the HSC I said to myself I would be perfectly organised, however, this was not the case. I also mixed up my study environments from going to the library to studying outside."
She said don't focus on working hard to please others, do it ''for yourself."
Nagle College Principal Delma Horan said Georgia's words were very wise.
"Because of your focus, hard work and determination you have achieved outstanding results," Mrs Horan said.
We are enormously proud of all of our high achievers. All of us have the capability to be the best we can be.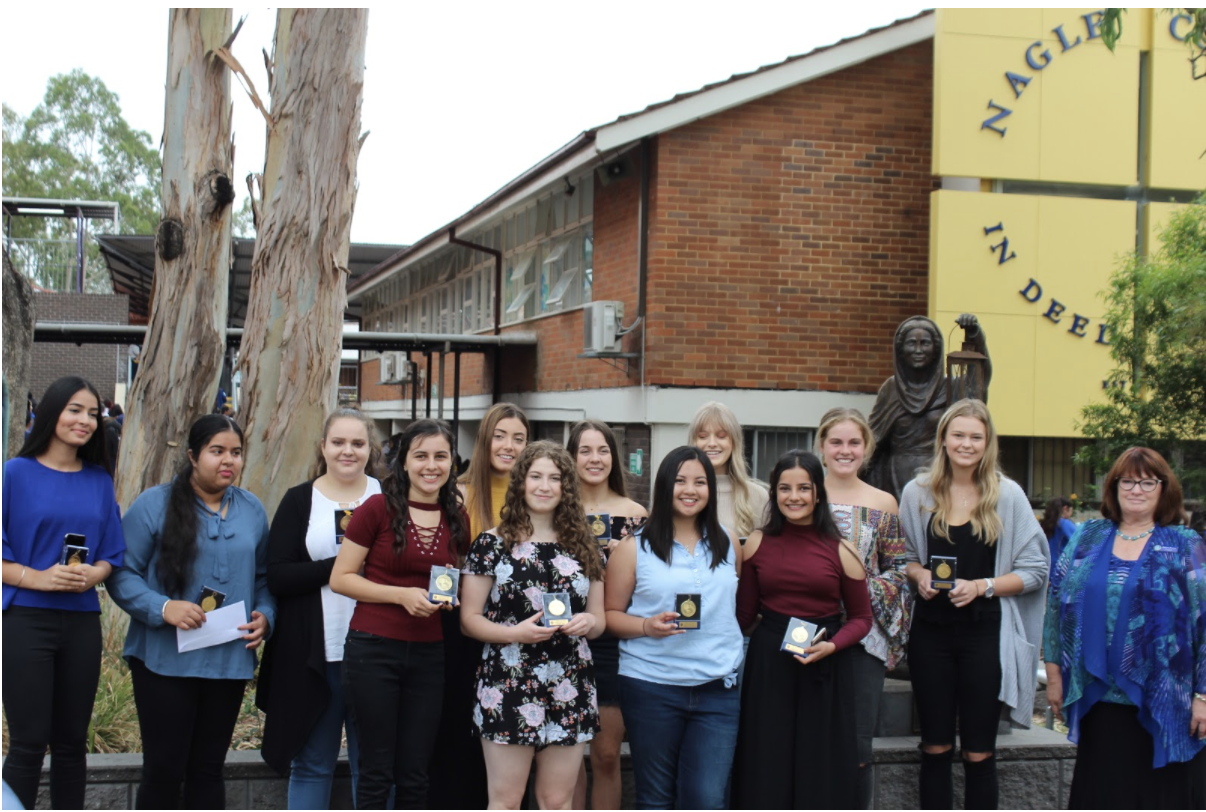 Nagle Catholic College students who have achieved a Band 6
Assistant Principal Michael Hall said 2017 marked the most successful year of students to come out of Nagle College with 16 students achieving band 6s in some of their subjects.
They included: Madison Andrews, Maansi Bathla, Archit Dhillon, Tara Ebb, Prabhnoor Kaur, Tarnpreet Kaur, Joelle Khayat, Patricia Macabulos, Amy Mandato, Claudia Pecora, Caitlin Saker, Courtney Selmon, Sherani Sheehan, Bronte Ward and Lauren Ward.
Some of these students said they aspire to one day have a career in music, medicine and teaching.