Year 10 Elective History - Being an Archaeologist for the Day
14 Sep 2020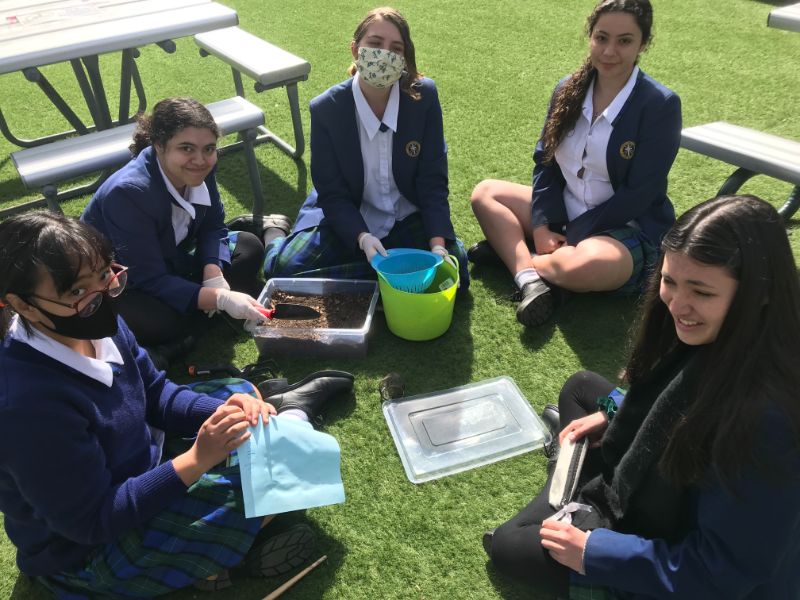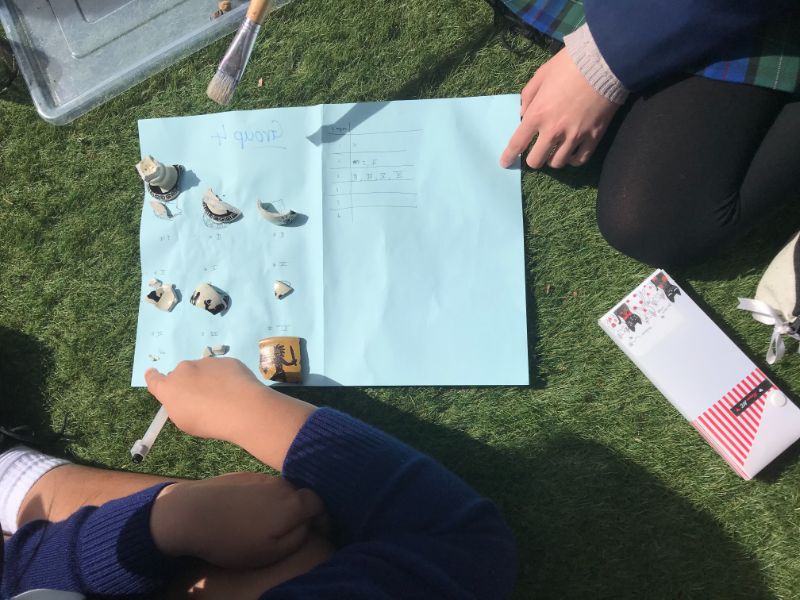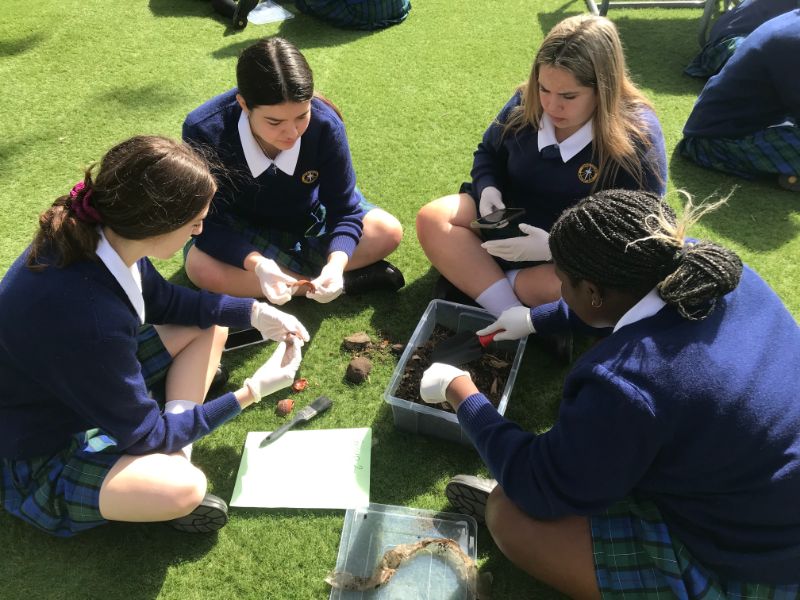 In Year 10 Elective World History, as a class we have been studying and investigating the myth and historical features of the site of Troy.
As the legend of Troy has yet to be proved, archaeologists have dedicated their lives to uncovering the truth, through excavating the site. We have been focusing on two methods of excavating historical sites, specifically focusing on the archaeological site of Troy.
These techniques consist of the Schliemann and Korfmann methods, which contrast the attitudes and procedures in which they followed in order to dig up artifacts and reveal the mystery of Troy.
In order to further investigate these methods, our class conducted an activity where we placed ourselves in groups and were assigned either the Schliemann or Korfmann method. We were then given a box filled with dirt, leaves and fragments of fake artifacts, which we had to dig up by utilising the method provided.
The Korfmann method involved digging up each layer of dirt and documenting the time period that it is associated with. This method also consisted of drawing detailed diagrams of the discovered artifacts and detailing the excavation process.
Our group was assigned the Schliemann method, which entailed digging straight down into the dirt, reaching the bottom and discovering fragments along the way.
The Schliemann technique also involved taking pictures of the artifact to promote the piece to museums and potential buyers, as well as making up a fictional story that relates the artifact to the myth of Troy, as Heinrich Schliemann did in the 1800s.
We uncovered shards of a piece of pottery, which varied in size by using small shovels, rakes and brushes. Once all the pieces of the pottery cup were unveiled, we took pictures of all the fragments and created a story in which Helena drank from the pottery cup while watching the city rage in war in front of her.
Due to all the commotion, an arrow was shot at the beautiful woman, which shattered her drinking up and resulted in the artifact that we discovered.
Comparing the two methods we discovered that, yes, the Schliemann method was faster, however, it turned out to be more reckless. If this method was to be used at a real site, the location of the artifacts and the artifacts themselves would have been damaged.
Alongside the chance of damaged goods, the artifacts may be associated with the wrong time period due to the lack of documentation while excavating. From these reasonings we learnt that the Korfmann method was the safest option, protecting both artifacts and the site.
Overall, this activity was an insightful, informative experience that taught us the differing methods of excavating prehistoric sites and the importance of maintaining the significance of the site and preserving the artifacts.