Year 11 Debating Success
21 Jul 2017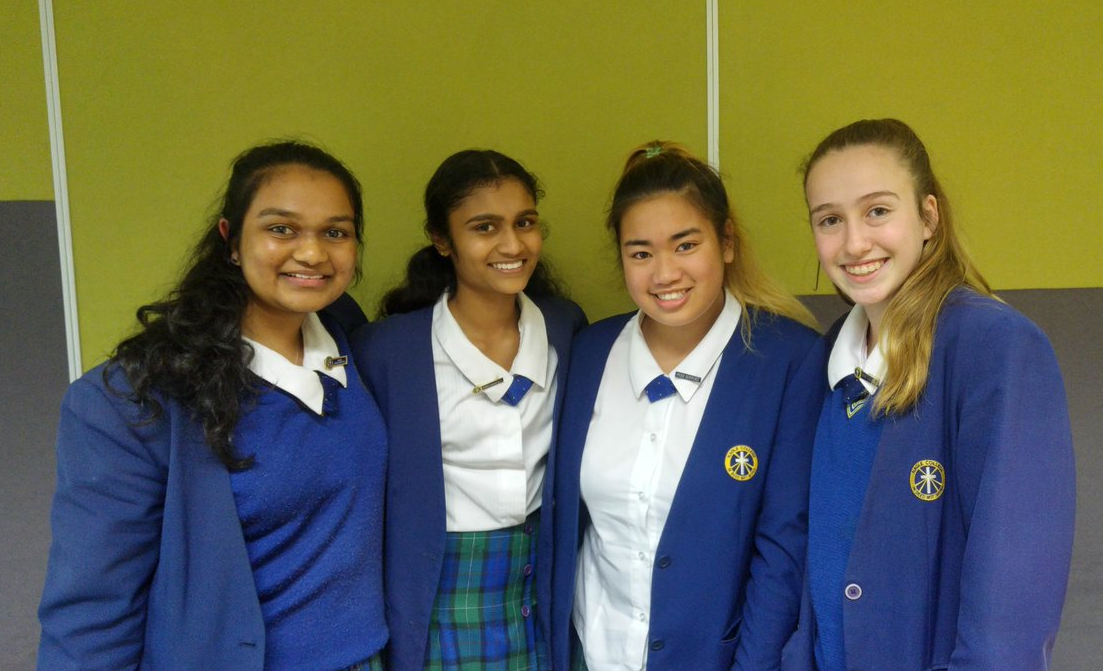 Congratulations to Nagle's Year 11 Debating Team.
Geraldine Vella and Briana Yu of Year 10, and Derica Elogious and Aswithaa Visakeswaran of Year 11 represented the College on Friday 23rd June as the Year 11 Debating Team.
They competed in the Quarter Finals of the Catholic Schools' Debating Association Debating Competition, meaning that after five rounds of debates, our team was considered to be in the top 8 of 75 schools.
Whilst the girls did not place on the night, we are exceptionally proud of their efforts throughout this season. They went into the Quarter Finals as an undefeated team, and their debate against Gilroy Catholic College was extremely close.
We would also like to thank Mrs Howlett for her expertise in adjudicating a junior team on the night, and for her unwavering support during the season.