2017 Year 7 Camp
01 May 2017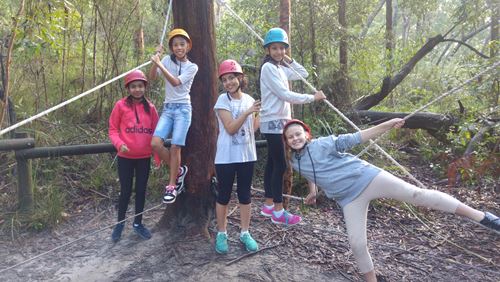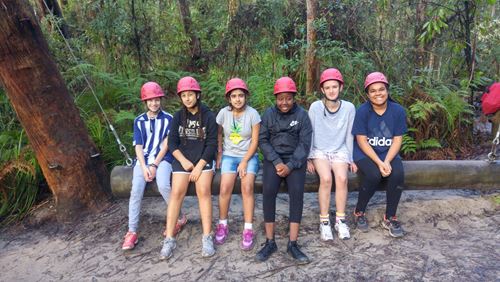 On Thursday March 23, Year 7 boarded three coaches and made their way to Vision Valley.
The two day camp was a huge success and I can say with confidence that each student had a lot of fun. There were seven different groups with five activity rotations.
The activity rotations were: Mountain Biking, Abseiling, Canoeing, Archery, Low Ropes, Lily Pads and the Giant Ladder. Each activity was designed to challenge the girls physically and mentally, as well as serve as team-building exercises.
I had the pleasure of witnessing many great things occur during the two days at camp! I witnessed a group of students approach a single student who was sitting by herself, and surround her with their company.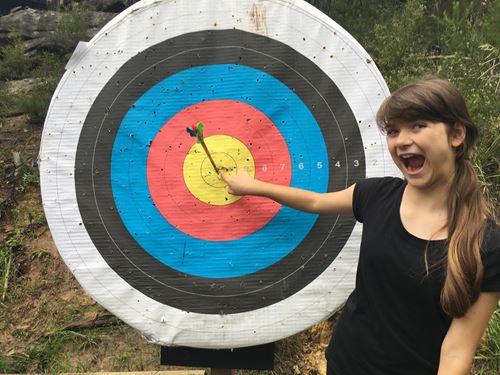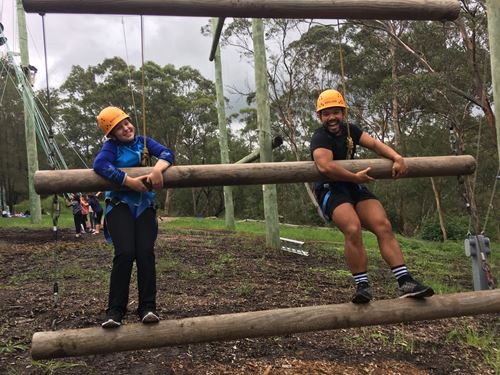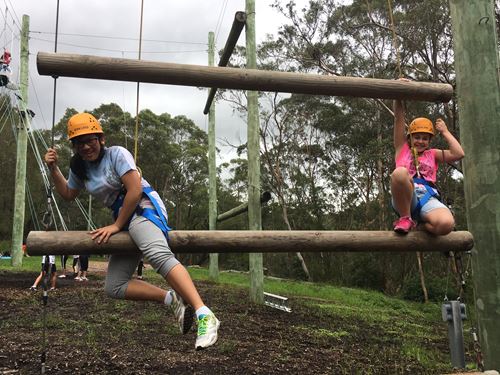 I witnessed several students who were absolutely nervous and petrified about climbing the Giant Ladder, only to be buoyed by the cheers of their group and go on to conquer their initial fears.
I witnessed the girls giving each other words of support and encouragement whenever someone was overcome with nerves and anxiety.
I witnessed girls sitting with different groups of students at mealtimes, holding their hands together in prayer as they said Grace before their meals.
I witnessed friendships develop between girls, who prior to this camp, were just acquaintances or strangers.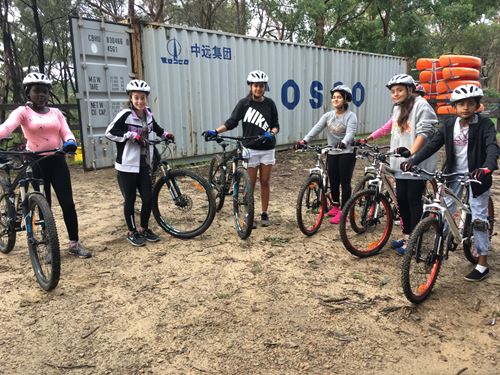 Despite the downpour of rain and the muddiness, Year 7 took it all in their stride and I am proud to say that the girls were not deterred by the rain or mud.
It was refreshing to see the girls embrace every activity with open arms. I am very proud of the conduct and impeccable behaviour of Year 7 during the Year 7 Camp!
I would like to reiterate my thanks to the staff who accompanied the students on the camp. Thank you to Ms Boulos, Ms Desho, Mrs Di Mauro, Ms Camilleri, Mr Iligan, Ms Bechara, Mrs Jibrail, Mrs Goupy, Mrs Dickson and Mrs Sarmed.