Feed the 5000 Breakfast Club
17 May 2021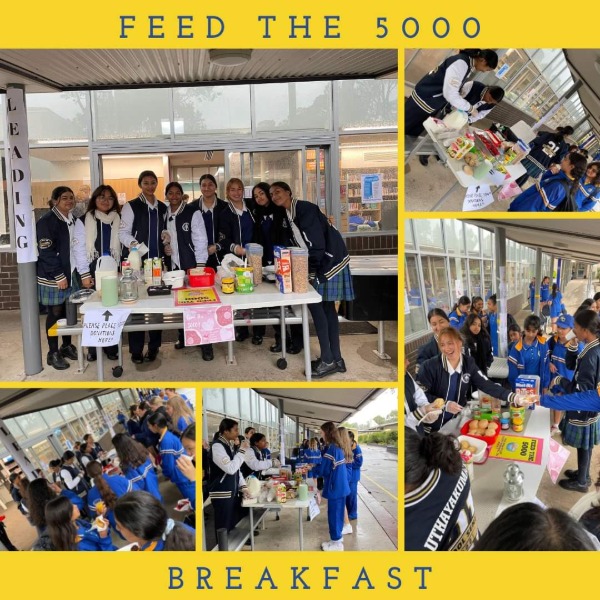 Nagle's breakfast group, Feed the 5000, launched for 2021 last Thursday.
The breakfast program addresses the growing need for our students to have a nutritious meal of a morning as part of a healthy daily routine.
The first Year 12 team, consisting of Preyana Prasad, Sharon Nogueiro, Sanskriti Shrestha, Khushi Sehgal, Rihanna Ousmand, Arthavy Uthayakumar, Isabella Mieth, Gabby Pila and Tabitha Dinesh under the direction and support of Miss Desho, served cereal, toast, hot drinks and a variety of specialty items in a 'Leading with Love' themed morning.
This will continue weekly on a Thursday morning and for which we are always seeking donations from the college community.